News
Our Success Group Hosts "Unlock Your Potential"
Tune in on Nov. 20 to identify your limiting beliefs in a "no-judgment zone"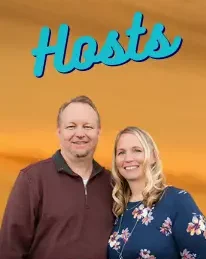 (Image: www.oursuccessgroup.com)
On Nov. 20 at 12 p.m. ET, Our Success Group (OSG) trainers Kylene and Aaron Montgomery present a free webinar titled "Unlock Your Potential."
According to the company, attendees will be guided through identifying their limiting beliefs — addressing questions like:
Is there an area of your life where you are feeling stuck?
Are you worried about your future because of what you are hearing about COVID?​
Are you having a hard time moving forward?
Do you have a hard time asking what your worth?
Do you want more fulfillment and joy in your life?
The workshop will be online via Zoom and is labeled as a "no-judgment zone" meant to "identify, overcome, and empower."
After the workshop, attendees can sign-up at no charge for an extra 30-minute session which will give attendees even more resources.
Register here.