News
On-Demand Access to WRAPSTECH Ends Next Week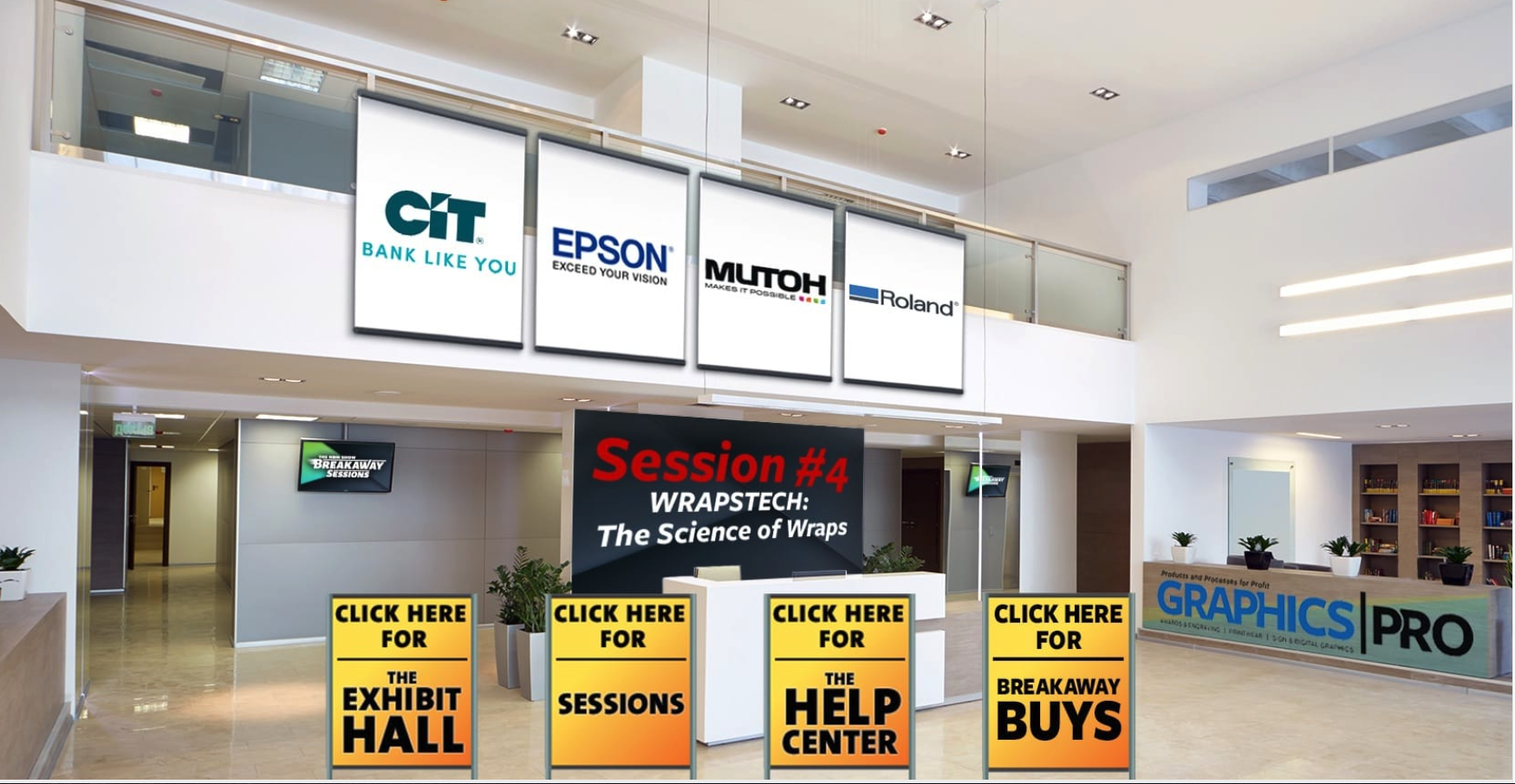 WRAPSTECH Lobby
WRAPSTECH: The Science of Wraps took place on Sept. 16, but the online event—including the illuminating panel discussion and educational video presentations—is still available on-demand until Wednesday, Sept. 30.
WRAPSTECH explores vinyl applications, wide-format printing, inks, lamination, surface prep, maintenance, tools, and installation to help ensure durable, color-fast solutions for all surfaces and climates.
Get access to expert advice, tips, and how-tos that will elevate your wraps game. For those new to the field and looking to add wraps to their repertoire, find the knowledge base needed to begin exploring this segment of the vehicle enhancement market.
In addition to several online educational video presentations, check out the panel discussion An A-Z Vinyl Exploration. It's packed with great advice, tips, and tricks from panelists, including Justin Pate, The Wrap Institute; Charity Jackson, Visual Horizon Custom Signs; John Duever, Vinyl Images and JDINC; Adam Sumner, Wrapix; Mike Zick, Mike Zick Installations Inc.; and Chad Parrish, Graphiti Wraps.