News
North Carolina Sign & Graphic Designer Releases Children's Book
Lauren Stern of Studio 618 recently published "Signs Have Much to Say," a children's book demonstrating why signage and wayfinding matter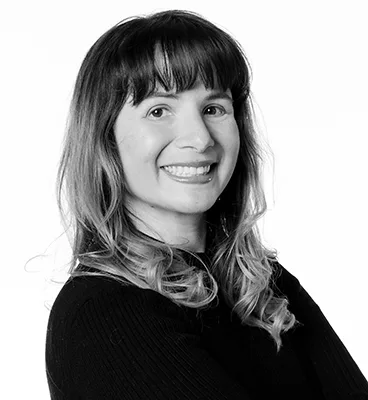 Lauren Stern of Studio 618 (Images and media courtesy Stern)
Lauren Stern, owner and principal consultant of Charlotte, North Carolina-based Studio 618, recently released a children's book all about signage and wayfinding, titled "Signs Have Much to Say."
Within the book, children learn why signage and wayfinding matter. The story follows Lauren and her furry friend, Dewey, as signs help them find their way around town. Their fun-filled adventure will take them to the zoo, hospital, school, and more.
The book is targeted at early readers (3 years and up) and is filled with full-color illustrations to keep children engaged. At the beginning of "Signs Have Much to Say," the characters, Lauren and Dewey, don't know anything about signage and wayfinding but learn to appreciate its importance.
Inspiration and publishing process
According to Stern, she was inspired to write the book from her past decade of work as an experiential graphic designer in the signage and wayfinding industry.
"Since I am really passionate about signage and wayfinding, I tried to find children's books on this field to read to my niece and nephew but wasn't able to find any, so I decided to write one myself," explains Stern. "After reading 'Signs Have Much to Say,' I hope children, as well as their parents, come away with an appreciation of signage and wayfinding. I also hope that this book inspires young children to become experiential graphic designers in the future."
However, book publishing comes with a decent price tag. Stern made the decision to self-publish her book with the help of members of the design community for sponsorships to supplement some of the costs.
She tells GRAPHICS PRO, "I ended up getting 21 companies within the design industry to be involved with this book. They are throughout the U.S., and one is in Canada. They are featured in different ways throughout the book. The top-tier sponsor, SouthWood Corporation, has a two-page spread about the company. The top two tiers have their logos artfully and intentionally placed within scenes. All three tiers have their name and website featured in the back of the book and on the book's website."
About the author
Stern is an experiential graphic designer based in Charlotte, North Carolina. She has over 10 years of experience turning abstract ideas into engaging visuals for immersive environments. Stern has extensive experience designing wayfinding elements for small storefronts to million-square-foot facilities, from concept through implementation.
Since June 2021, she has been the owner and principal consultant of her own boutique experiential graphic design consultancy, Studio 618. Studio 618's clients include commercial and residential developers, design firms, marketing agencies, neighborhood associations, signage fabrication companies, small businesses, and transportation consultants.
Stern has written stories and poems ever since she was a little girl. It has been a dream come true to combine her love of storytelling and the importance of signage and wayfinding into a children's book — which she has now done through "Signs Have Much to Say."