News
Nazdar Awarded Silver EcoVadis Medal
Nazdar received the medal for its efforts to enhance its sustainability and comply with high social standards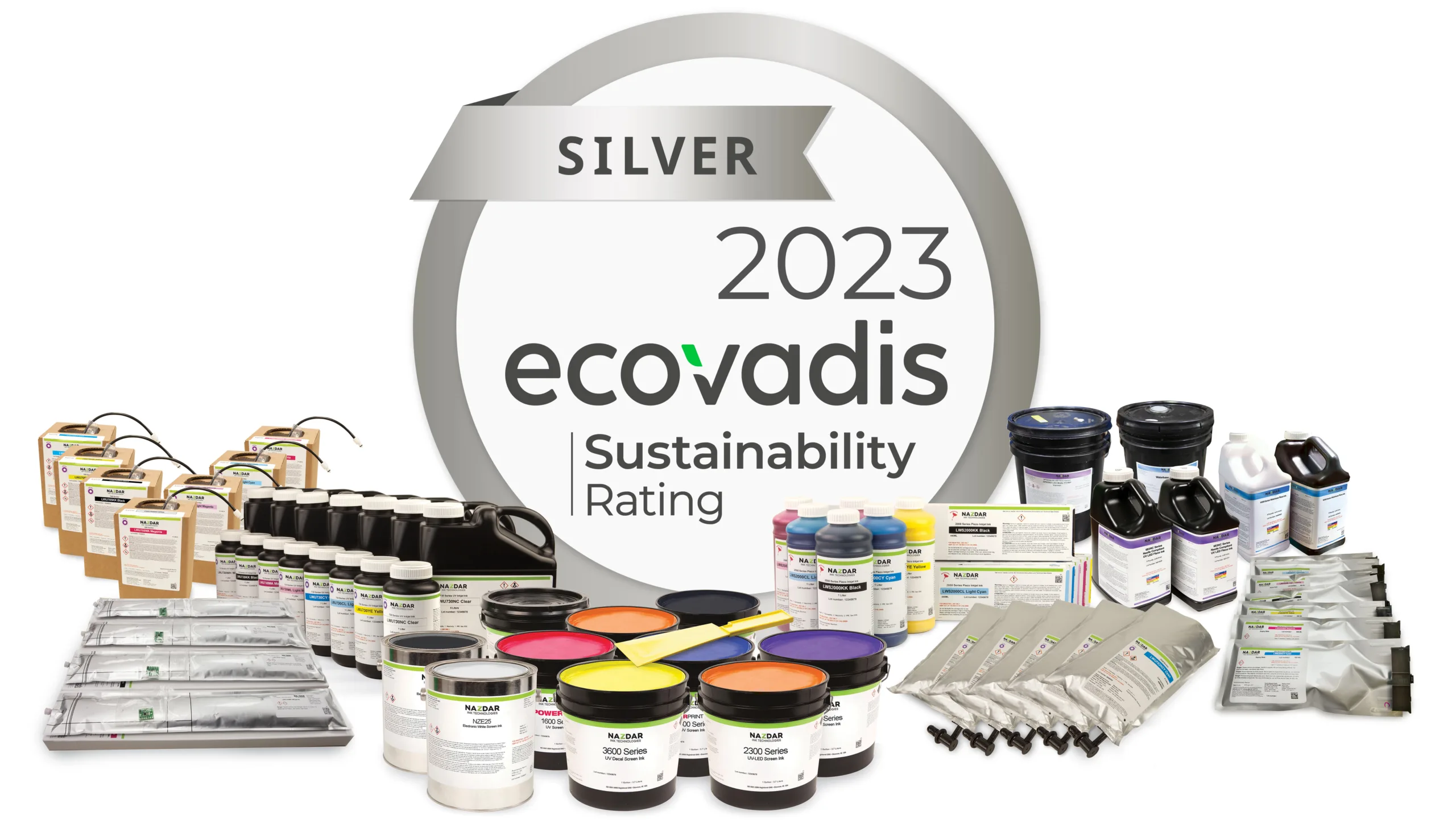 (Image courtesy Nazdar)
Nazdar, a manufacturer of inks and coatings for a diverse range of commercial applications, announces it has been awarded the silver EcoVadis medal for sustainability.
A global organization, EcoVadis has been evaluating the efforts of companies to operate sustainably and comply with high social standards since it was founded in 2007. EcoVadis examines a business's sustainability management across the environment, labor and human rights, ethics, and sustainable procurement.
During its most recent evaluation of Nazdar, EcoVadis looked at the ongoing efforts by the business to become more sustainable, as well as its plans to implement further environmental programs. EcoVadis awarded the company a silver medal to recognize its work. The award puts Nazdar in the top 25% of companies assessed by EcoVadis.
"We are absolutely delighted to have been recognized for our sustainable efforts," says Evan Benbow, vice president of research and development at Nazdar. "We are very proud of our various environmental programs and how they have helped both the business and our customers; to have this commitment recognized by a leading global organization such as EcoVadis is a significant endorsement."
According to Nazdar, the company has a long-term commitment to the environment and has launched a number of initiatives to not only help the business achieve its own goals, but also to pass these on to customers that have similar ambitions and objectives.