News
National Print Owners Association Announces Name Change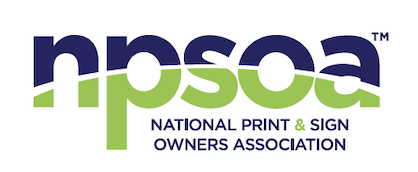 NPSOA
The National Print Owners Association (NPOA) announces that effective Sept. 1, 2020, the organization will officially change its name to the National Print & Sign Owners Association (NPSOA).
The new name reflects the growing membership of sign companies joining the association, as well as the increasing number of printers who have added signage to their offerings. The strategic rebranding also allows the organization to strengthen its commitment to provide the best value for members. Member benefits and other services will remain the same, as well as the association's organizational structures.
Please note the organization's new address: 5969 Nokes Boulevard, Suite 120, Sterling, VA 20166. Its phone number remains the same: 1-888-316-2040.
For more information, visit printowners.org, or call Nathaniel Grant, vice chairman of the NPSOA board, at 703-401-4058.