News
Mutoh, WRAPSESH, Fellers Team Up for Printer Giveaway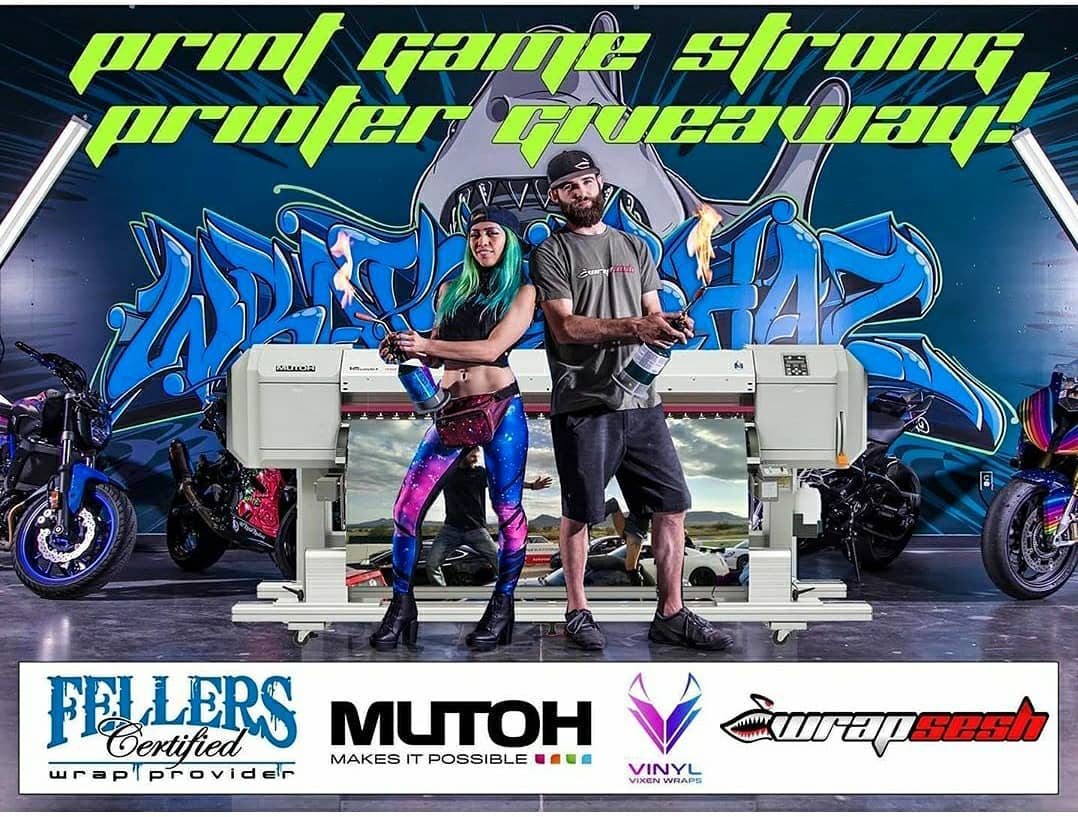 (Image courtesy WRAPSESH)
Mutoh announces it has teamed up with WRAPSESH, a shop that specializes in a wide variety of vinyl wrap services, and Fellers Inc, a wrap supply company, to give away a Mutoh ValueJet 1624X eco-solvent printer.
WRAPSESH is upgrading its printer, so the one being given away is the original, custom-wrapped printer that helped WRAPSESH go from being an install-only shop to one that has mastered in-house print customization in the wraps world.
Jessica Bonifacio, also known as The Vinyl Vixen and partner of WRAPSESH, says, "This printer helped our shop step up our custom wraps and completely change our game."
The winner will receive the fully functional, year-old printer at no cost, with shipping included and a six-month warranty. Additionally, Fellers will provide install and training at no additional cost.
TO ENTER:
REPOST the WRAPSESH contest photo with #printgamestrong and #wrapseshgiveaway on Instagram
FOLLOW and TAG these pages on Instagram: @mutohamerica @ffellers @wrapseshaz @vinylvixenwraps
FILL OUT the submission form at MUTOH.COM/PRINTGAMESTRONG
TUNE IN to THE NBM SHOW Breakaway Session #4: WRAPSTECH on Sept. 16 and visit the virtual Mutoh booth where the random winner will be announced.
RULES TO ENTER: 
U.S. entries only
One entry per contestant/shop
Contestants must provide proof of business as a wrap/graphics shop, wrap designer, or installer
The deadline for submissions is Sept. 13, 2020.
View the giveaway's terms and conditions here.