News
Mutoh Releases Training Kit for XpertJet 661UF Printer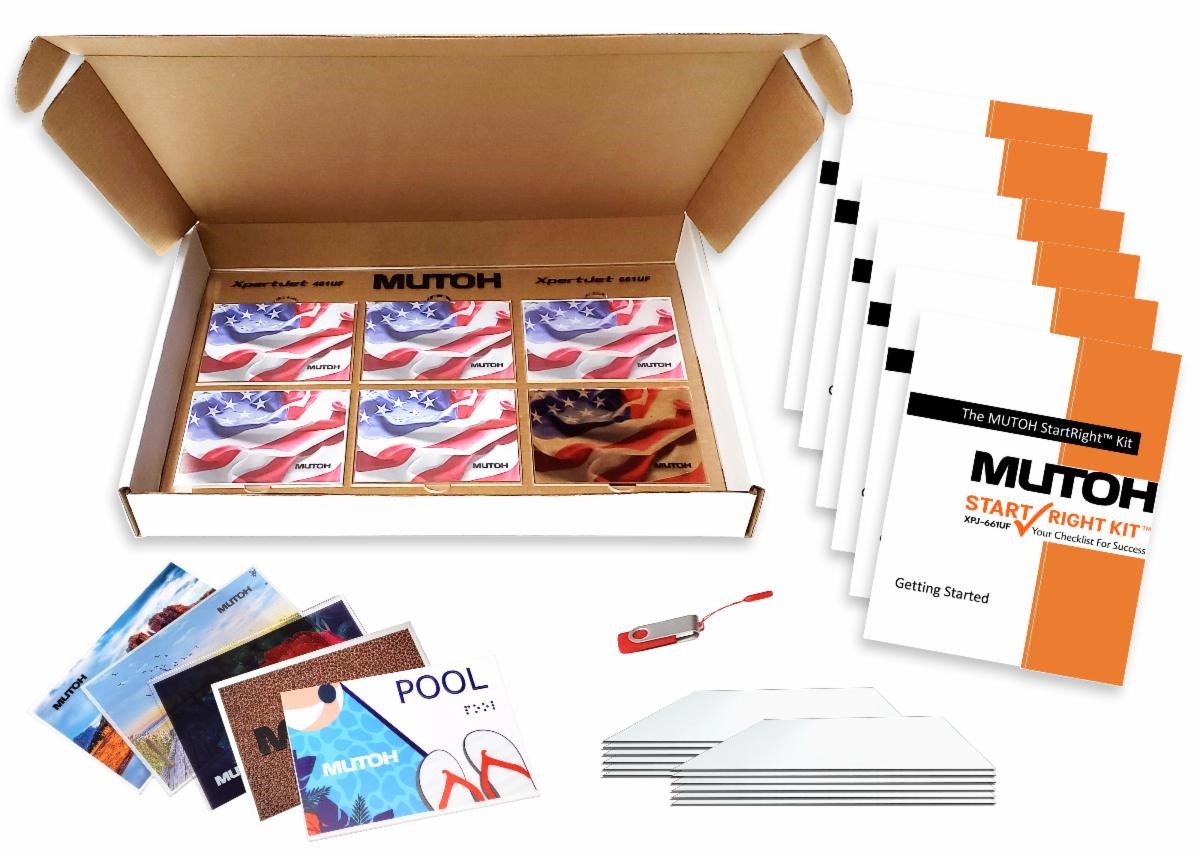 Mutoh America, a manufacturer of wide-format inkjet printers, cutters, and inks, releases its new training tool, the StartRight Kit.
The kit features project application guides for the XpertJet 661UF UV-LED printer, including lessons, video instruction, sample output, blanks, and a sample JIG with inserts. The kit aims to get PSPs up and running quickly, allowing them to add textured signage capabilities to their shops.
Instructions on using FlexiSIGN & Print MUTOH Edition 19 and its presets are also included in the kit and a USB with course documents and online instruction modules.
The kit is only available to end-users who purchase a Mutoh XPJ661-UF from an authorized Mutoh dealer. The PSP must also be using Flexi – Mutoh edition.