News
M&R Printing Equipment Names Trimingham to Director of Marketing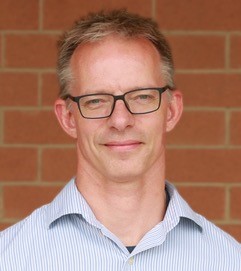 Thomas Trimingham (Image courtesy M&R Printing Equipment)
M&R Printing Equipment announces the promotion of Thomas Trimingham to director of marketing.
Trimingham has over 29 years of screen printing experience and has been with M&R for three years. His background includes design, separation, fine art, consulting, marketing, and writing for the industry. Before his time at M&R, he held various positions as an illustrator, art director, high-end separator, marketing manager, and head of R&D.
In 2019, M&R promoted Trimingham to marketing communications manager, where he evolved new promotional strategies and heightened the effectiveness of M&R's brand awareness and communications.
As the director of marketing, he expands upon the current reach of M&R's front-facing communications, as well as provides market insight and planning to help further M&R's national and international reach.