News
M&R Printing Equipment and DCC Group Announce Alliance to Establish M&R Global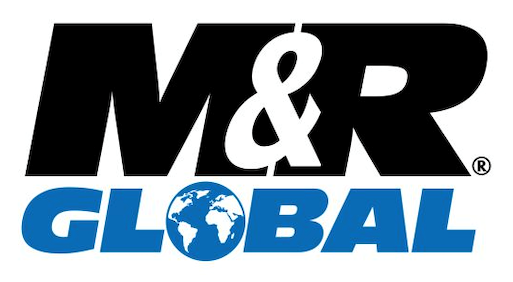 M&R Printing Equipment, a manufacturer of screen printing equipment, and DCC Group, a provider of printing solutions for screen, sublimation, and direct inkjet printing technologies in Asia, announce the formation of M&R Global. The new alliance aims to "engineer, manufacture, and source innovative, high-performance garment decorating equipment and graphic screen printing equipment solutions," according to a press announcement from M&R.
The first initiative of the M&R Global alliance is the launch of COPPERHEAD, a line of screen printing equipment comprising carousel and oval format textile automatic presses, graphic flatbed presses, gas-fired and electric curing systems, and a range of pre-­press and on-press accessories. All products in this line will be manufactured in India by 3Q Printing Technologies, a subsidiary of the DCC Group.
Danny Sweem, CEO of M&R Printing Equipment states, "The partnership with DCC Group is a strategic growth opportunity to expand M&R's development and manufacturing operations beyond North America to better serve the global screen printing markets where M&R has always wanted to expand our presence. To have the opportunity to undertake this initiative in conjunction with the DCC Group of Companies, a trusted partner of M&R for over twenty years, is especially gratifying."
M&R brings nearly 35 years of experience in screen printing equipment design and development, while DCC brings over 42 years of experience in end-to-end solutions for fashion, sports, home textiles, and signage to the partnership. 3Q Printing Technologies provides engineering and product design expertise to the venture.
Narendra Dadia, chairman of DCC Group of Companies, explains, "M&R and DCC joining hands in this strategic alliance is a testament to the long history of co-­‐operation and mutual respect between our two companies. M&R Global COPPERHEAD equipment will be brought to market and supported by M&R's worldwide distribution network in over 75 countries."
Bhargav Mistry, managing director of 3Q Printing Technologies Pvt. Ltd., adds, "We see the M&R Global COPPERHEAD alliance as the next stage of our evolution since joining the DCC Group as their manufacturing arm."
Engineering and design for the new COPPERHEAD line of products will take place in Mumbai, India, and Roselle, Illinois, with manufacturing in Mumbai.
For more information, visit www.mrprintglobal.com.