News
Minuteman Press Named No. 1 Printing and Marketing Franchise by Entrepreneur Magazine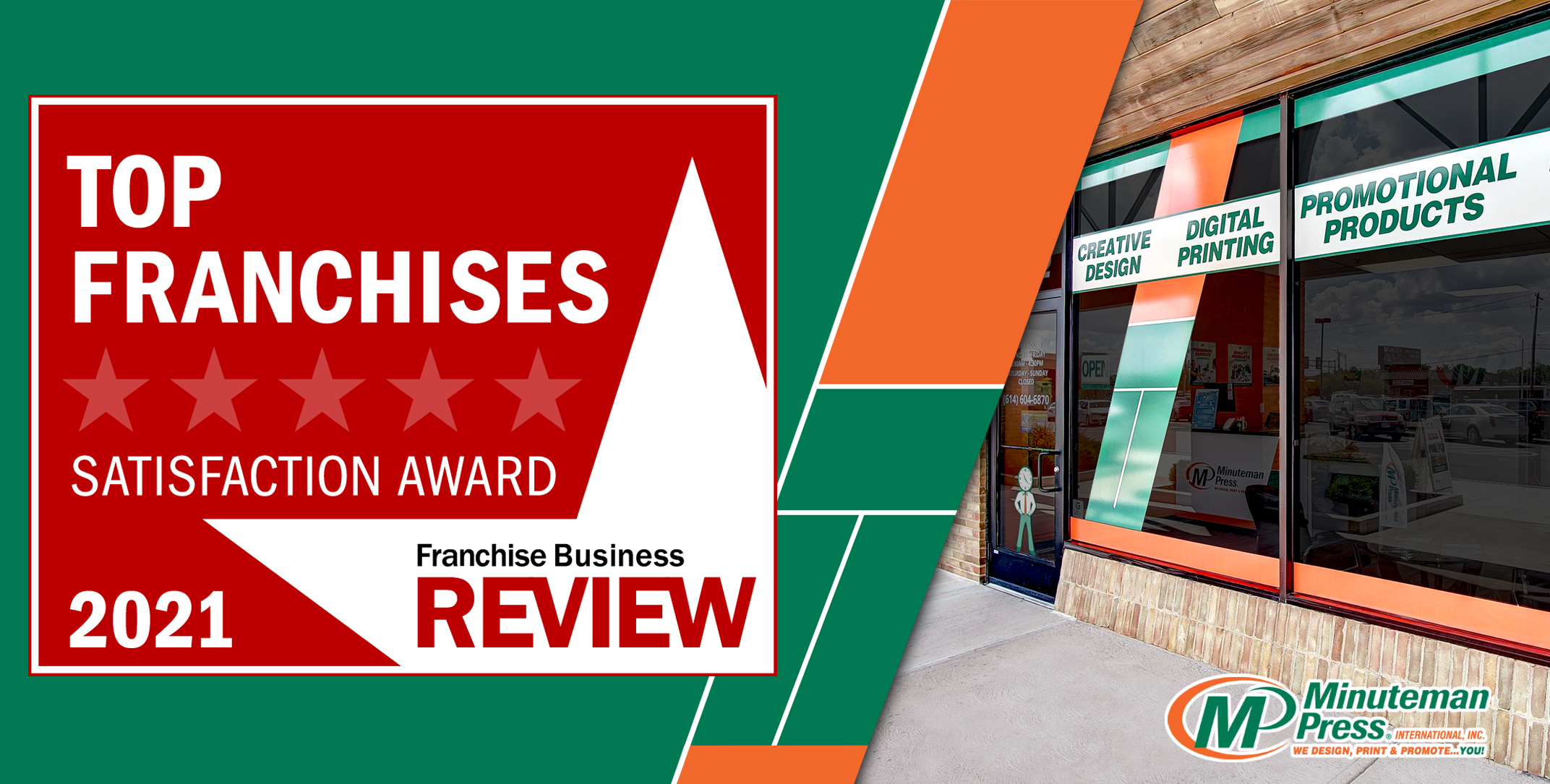 Minuteman Press International, a design, marketing, and printing franchise, has been awarded the 2021 No. 1 printing and marketing franchise ranking by Entrepreneur Magazine. This year marks the 30th year the company has achieved the No. 1 ranking and the 18th year in a row.
Independent franchisee satisfaction firm Franchise Business Review has also named the business to its Top Franchises of 2021 listing based directly on comprehensive feedback and Minuteman Press franchise reviews from owners.
In 2020, Minuteman Press celebrated 45 years in franchising.
"Printing is an essential business, and Minuteman Press owners provide critical, high-demand products and services to businesses and organizations to help them operate efficiently, market effectively, communicate with clients, and grow," says Nick Titus, third-generation president of Minuteman Press International. "To once again receive top franchise rankings from Entrepreneur and Franchise Business Review is a testament to the dedication of our owners and the mutual commitment we have in helping them succeed."
Titus concludes, "As we move forward into 2021, I am optimistic that we will be able to continue the momentum that we've built together. I am thankful for the diversity of products and services that our owners can provide their customers. Already having longstanding relationships with vendors and suppliers enabled us to pivot easily during the pandemic and offer PPE products to our customers as well as other essential products. Our owners have been able to adjust to the needs of their clients throughout the pandemic, and moving forward, I feel we will continue to stay strong and grow together."