News
Mimaki Announces Global Innovation Days Event
The second-annual event takes place virtually from March 2-4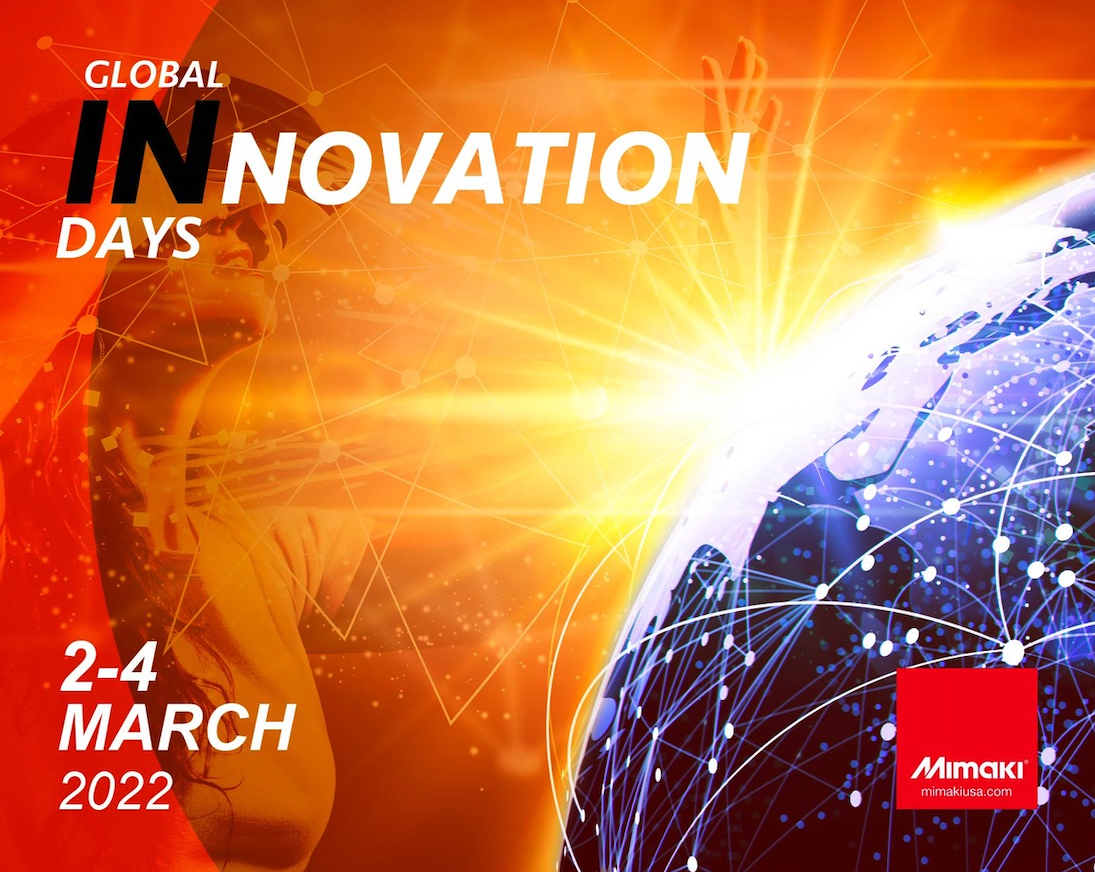 (Image courtesy Mimaki)
Mimaki USA, a manufacturer of wide-format inkjet printers and cutters, announces its 2022 Innovation Days, a global event designed for the printing industry.
The second-annual event takes place virtually from March 2-4. Mimaki regional offices worldwide will participate in hosting a series of online events said to be focused on evaluating the needs of print providers in their local markets, addressing solutions to overcome today's challenges across sectors, and driving success within the industry.
According to the company, attendees can join live demonstrations featuring its newest products, gain access to special promotions, attend webinars, engage with industry experts, and draw inspiration from roundtable discussions.
During the three-day event, the company will announce its 2022 fiscal year plans in addition to new products.
Register and see the event agenda here.