News
Millcraft Acquires Assets of Dennis Paper Company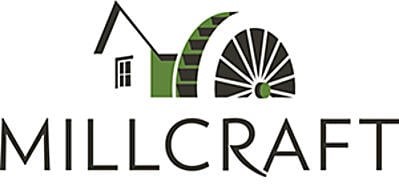 The Millcraft Paper Company announces it has acquired the assets of Dennis Paper Company of Nashville, Tennessee.
Founded by Morris Dennis in 1969, family-owned Dennis Paper continues to operate under the Dennis Paper Company name as Millcraft works to add new core product lines like retail and beverage packaging, wide-format printing and graphics, and direct-to-garment printing. The acquisition benefits and expands opportunities for new and existing Dennis Paper customers.
"Dennis Paper has played such an integral role in the Nashville community. We value the trusted reputation and legacy that Morris, his sons Ron, Steve, and Jerry, and the entire Dennis organization have built and believe strongly that it is our incumbent responsibility to carry on all that they achieved," says Travis Mlakar, president/CEO of Millcraft. "We know that we will benefit greatly from their market knowledge. We believe that integrating Millcraft's broad product and service offering, inventory levels, logistics, and technological infrastructure will help to support a much larger, more diverse base of customers who are looking to grow their businesses in Nashville and surrounding areas."
The acquisition underlines Millcraft Paper Company's growth strategy and commitment to investing in its core customer base – commercial printers seeking to diversify to meet the changing demands of the marketplace.
"We are a family-run business, and our customers know they can count on us to provide the service and delivery they need to effectively grow and thrive in our community," says Ronald Dennis, president of Dennis Paper Company. "We are excited about the partnership with Millcraft, as we know this is a wonderful way to evolve our business and drive even more opportunities to our customers."
Millercraft offers a product offering of printing and office papers and envelopes; industrial, retail, and luxury packaging; sign and banner equipment and materials; food and beverage industry supplies and services; office, mailing, and shipping supplies.