News
Michael Sanders to Leave TVF
On July 1, Sanders will leave TVF to pursue personal interests and other business opportunities in the digital print industry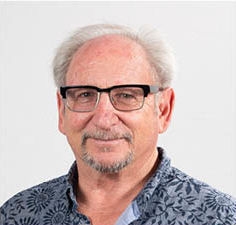 TVF, a supplier of industrial, print media, apparel, and home decor fabric, announces that long-time industry veteran Michael Sanders will move on to the next chapter in his career.
On July 1, Sanders will leave TVF to pursue personal interests and other business opportunities in the digital print industry, an area in which he is passionate. He has had a long career in the textiles and printing industries, starting in 1973 with Cal-Pacific Dyeing, Finishing & Printing, and later founding Pacific Coast Fabrics (PCF) in 1995 with co-founder Brian Vieweg.
After successfully growing PCF for 22 years, Vieweg and Sanders sold Pacific Coast Fabrics to TVF in June 2017 and joined TVF along with their employees to continue doing what they love. As part of the sale, Sanders agreed to stay on for four years until the end of the contract.
"Selling to TVF was a great decision, and I've loved working with the entire TVF team. I'm really looking forward to doing some consulting in the industry and generally enjoying life, catching more waves, and spending time with my family," Sanders explains.
"We are so fortunate that Mike and Brian decided TVF was a good home for PCF. Mike has been a pleasure to work with, and I so appreciate everything he has done during his time at TVF. I'm also excited that Brian is continuing his career with TVF for the long-term, continuing the legacy that he and Mike created as innovators and leaders in the digital textile market," says TVF CEO Chris Fredericks.