News
Matt Loede Joins EFI's Display Graphics Sales Team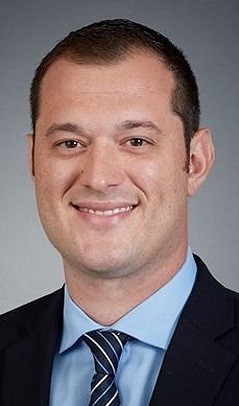 MattLoede_EFI
Print industry sales specialist Matt Loede joins Electronics For Imaging as the new eastern regional sales manager for the EFI Display Graphics business. In this role, he'll drive digital inkjet opportunities for commercial print and signage businesses, according to the company.
Loede has a history working to develop markets for digital wide-format print media with various leading display graphics providers as an executive with Riverview, Florida-based substrate supplier Ultraflex Systems. Starting with the company as an intern, Loede held sales, sales management, and product development roles for 11 years. Immediately before his appointment with EFI, Loede was Ultraflex's vice president of sales and marketing.
Based in Tampa, Florida, he has a bachelor's degree in marketing, international business from Kutztown University in Pennsylvania.
"Over the years, I have witnessed many successes EFI customers have had with a display graphics solutions and service offering that can deliver superior quality, productivity, and sustainability," says Loede. "Knowing the positive impact of EFI's products in the market, I am very pleased to represent a company, technology, and brand that customers can have faith in, in terms of innovation, service, and accountability."