News
Marco Awards Group Remembers Industry Veteran Bill Fairless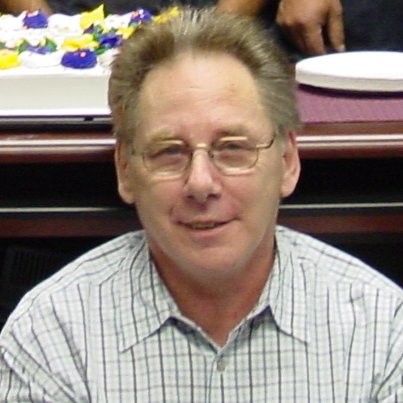 In a message to its customers, Marco Awards Group president and CEO Marcel Bizier announces the passing of national sales manager William "Bill" Fairless on Nov. 18, 2020, due to complications related to a recent surgery.
As the company's sales team leader since May of 1997, he was well known and liked in the industry. Several of Fairless' colleagues refer to him as a devoted family man and leader. Before his time with Marco Awards, he worked for Alenite Corporation, which Marco acquired in the late '90s.
Having been with the company and in the industry for several years, GRAPHICS PRO chatted with a few of Marco's longstanding sales reps and managers about Fairless' legacy and lessons he taught them.
Sales rep Chris Lyman says Fairless always told his team never to take no for an answer, and she'll always remember the time Fairless said he was proud of her for "making it" and increasing her sales.
"I give a lot of credit to him for guidance," says Lyman.
Nancy Estin, western regional sales manager, remembers Fairless always stressing the importance of honesty and a passion for work.
"He said when you feel like your job is not a job but a passion, then you know you are doing well," Estin recalls. "To me, BF was most known for his way with people and his intelligence. Everyone was his friend, even if they were competitors."
According to Kevin McCarthy, regional sales manager, Fairless lived up to those words and loved working with customers and helping them grow their business. His passion meant that he "always took care of the customer," says McCarthy.
Linda Potts, Marco's general manager, passes on some of Fairless' wise words:
(The) first step in solving a problem is defining the problem.
You eat an elephant one bite at a time.
Potts says Fairless was most known and admired for his vast sales knowledge and experience and his dedication to Marco. "Bill was always a business partner to our customers and personally always available to assist and advise fellow co-workers."
Alongside passion and drive, the Marco team uses the words kind, upbeat, generous, talkative, mentor, loyal, maverick, accomplished, friend, and funny to describe what type of person he was.
Lyman says he was "protective of his sales team" he built, while Estin remembers him as a "no-nonsense man."
McCarthy says he "always had a story for any occasion," and Potts referred to him as "extremely intelligent, and the customer's best friend."
According to the Marco team, Fairless had other great passions outside of work, including his wife Beverly, children, grandchildren, and great-grandchildren, who he spoke fondly of regularly.
"Family was everything to him," says Estin.
McCarthy notes that Fairless was also proud of his time served in the Navy, while Estin remembers them often chatting about him becoming a professional pool player.
"I reflect on his words often and still hear him counseling me," states Estin. With Fairless' passing, she says the industry "lost someone with the ability to build foundations and help the industry grow with product sales and the ability to work around a changing industry."
From everyone at Marco Awards, Bizier sends deep sympathies to Fairless' family, friends, and loyal customers. "His great sense of humor and strong business acumen made him an exceptional asset to our management team. His priority was always with the customer, treating each with care and integrity. He was an icon in the industry and will be missed by many. A testimony to a life well-lived!"