News
LG Business Solutions USA Releases White Paper on K-12 Education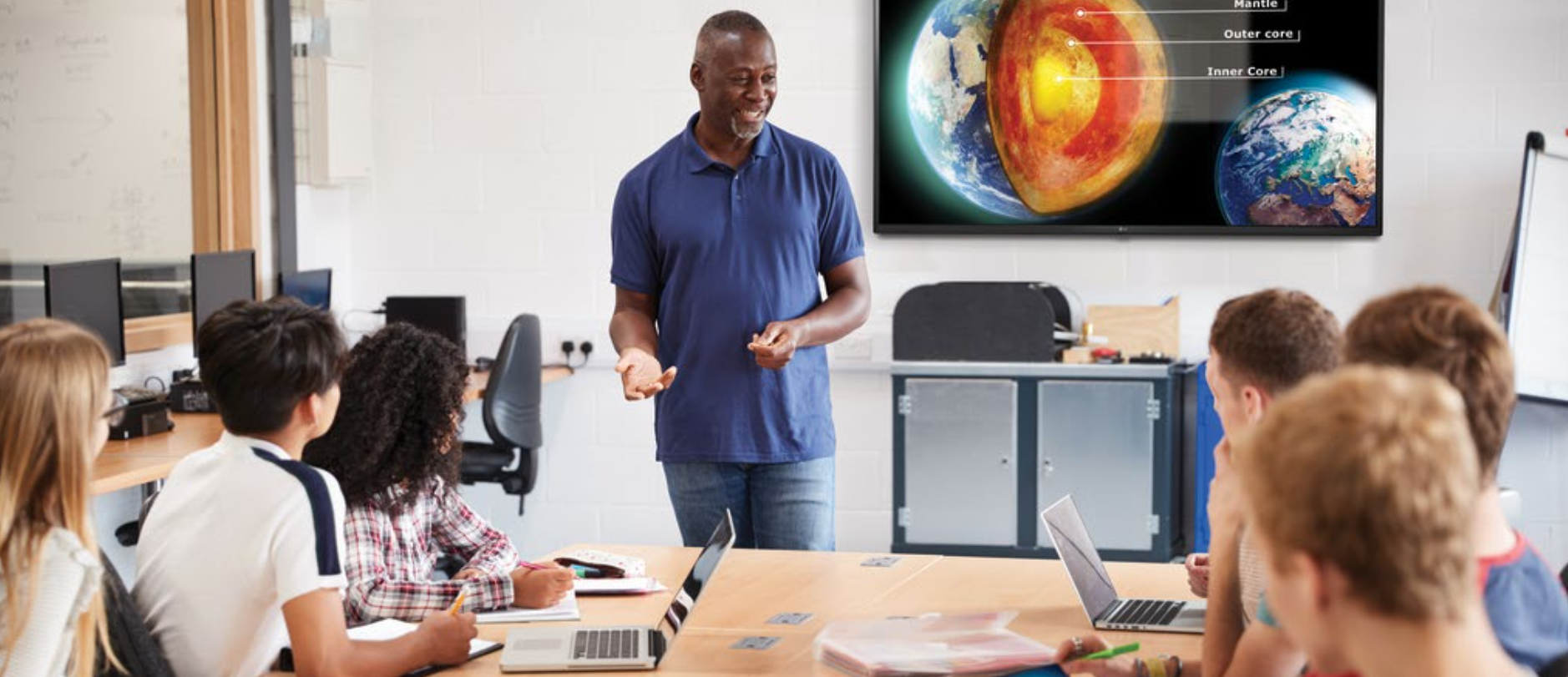 With digital signage displays, touchscreen interfaces, and remote learning expected to reshape the post-COVID education landscape, a new white paper from LG Business Solutions USA provides insights into tools and solutions being deployed in classrooms, libraries, and labs. Titled "K-12 Education Embraces Innovative Digital Displays," the e-book white paper is available now for download.
"Over the past decade, and in particular during the last year, many innovative school districts across the country have invested in digital tools including laptops, tablets, and in-classroom digital displays that enable collaboration, digital lesson sharing, and greater student engagement," says David Bacher, LG Business Solutions USA. "As districts increasingly look to modernize classrooms, labs, libraries, and other learning spaces to maximize the effectiveness of in-person, hybrid, and remote instruction, this white paper can serve as a resource to show what has worked for early adopters and how the latest display technologies are impacting daily education in the new hybrid learning environment."
In addition to profiling large-scale digital signage deployments in schools, the white paper discusses the applications and values of display technologies, including touchscreen learning kiosks in libraries, large-format video walls in STEM labs and employee training rooms, displays with integrated collaboration tools, and the direct effects of greater student engagement and improved preparedness for real-world careers.
Bacher adds, "Integrating digital displays into classrooms and other learning spaces enables fast, reliable collaboration and creates opportunities for more engaging lessons and better overall student outcomes. As districts work to identify and address the current and future technology needs of their students, faculty, and buildings, this white paper can serve as a guide to what is possible."