News
LG Business Solutions USA Receives Architectural Innovation Award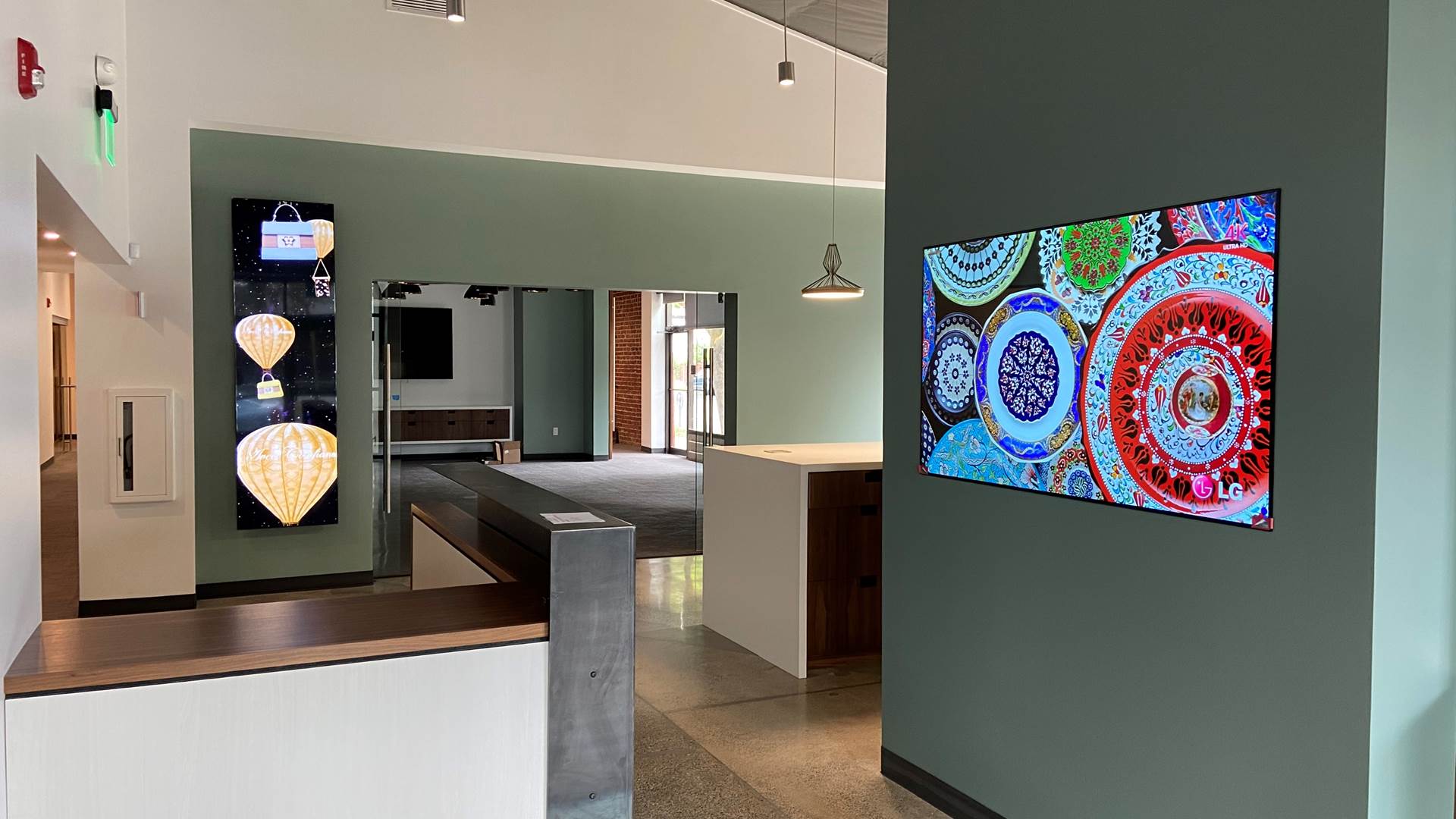 (Image courtesy LG Business Solutions USA)
Acknowledging the role of display technology in architectural design, the American Institute of Architects in California (AIA CA) presents LG Business Solutions USA with the Architectural Technology Innovation Award.

"This award recognizes LG for their significant and meaningful contributions to the architectural profession in California, and for pushing the boundaries of display technology," says AIA CA president Debra Gerod, FAIA. "On behalf of more than 11,000 architects and design professionals in the state, AIA California recognizes LG for innovative solutions like the cableless LED and transparent signage, as well as its commitment as a partner to the architectural community."
LG Business Solutions USA vice president Clark Brown adds, "Display technology enables architect professionals to build dynamic and memorable experiences. This prestigious recognition reinforces the fact that technology is a design element in its own right."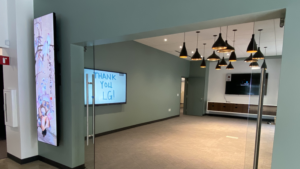 LG collaborated with AIA California to outfit its new office displays. The goal was to create a space that reflected the values of the architectural profession and exemplify the future of design. The organization incorporated several LG commercial solutions, including ultra-stretch displays, touchscreens, and OLED "wallpaper" displays.
"As we embarked upon our new office project, one of the primary drivers was to create a space that showcased how design can create an environment that increases productivity of our staff and efficacy of our members while enabling organizational success," Gerod explains. "This was only possible with a collaborative, integrated team effort, and LG's displays were integral to making this a success."
Brown says advances in commercial display technologies are "opening new horizons for architects, especially those designing unique public spaces." Particularly noteworthy are giant LED signage screens that raises the bar for flexible design and ease-of-installation while delivering video performance clients demand.
For more information, visit www.LGSolutions.com.