News
Jody Lemme of JDS Industries Named Sales Rep of the Year
Lemme was one of three JDS sales reps nominated for the award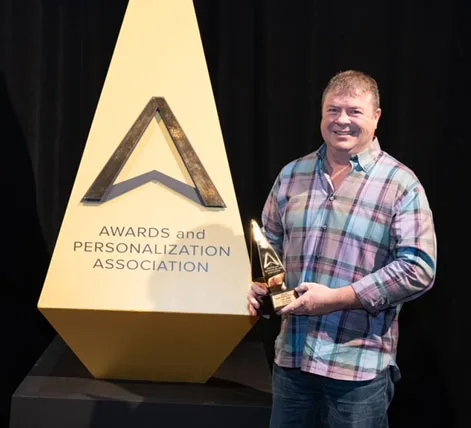 Jody Lemme (Image courtesy JDS)
JDS Industries announces that Jody Lemme was recently named Sales Rep of the Year for 2022 at the Awards and Personalization Association International Expo in Las Vegas, Nevada.
Lemme has been with JDS since September 2013 and covers a sales territory that includes all of Canada, the Pacific Northwest, Wyoming, Montana, Utah, Colorado, Kansas, North Dakota, South Dakota, and Nebraska.
Lemme was one of three JDS sales reps nominated for this prestigious award, each of them representing JDS Industries' commitment to excellence in customer service.
"The APA Outside Sales Rep of the Year Award recognizes the hard work and dedication that these professionals put in day after day after day. Having three of the four nominees this year come from JDS was amazing," says Dan Messerschmidt, JDS national sales director. "And having Jody named as the winner was awesome! Congratulations, Jody. Well deserved."
The company congratulates the nominees and Lemme on his win, saying, "Thanks for always providing award-winning service to our customers!"