News
"Last Call for Plastisol" Podcast Launched
The podcast is hosted by screen printing experts Christy Rossi and Jeremy Ray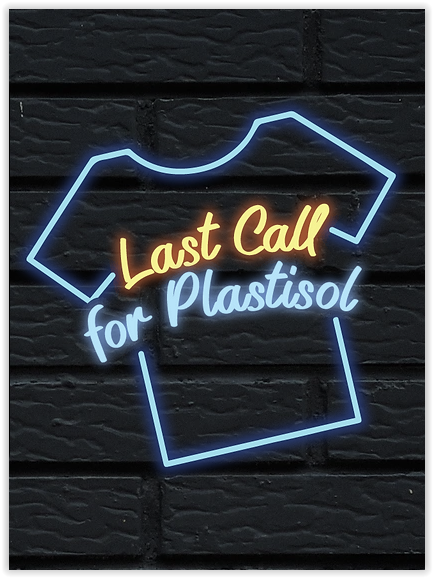 (Image courtesy "Last Call for Plastisol")
Christy Rossi and Jeremy Ray have launched the "Last Call for Plastisol" podcast. The first episode is available for download on Apple, Spotify, iHeart Radio, and Amazon Music. You can also listen to the podcast at lastcallforplasticol.com or listen and view it on YouTube.
Rossi is the owner of Snatch & Run Screen Printing in Fort Mill, South Carolina, focusing on decorated apparel for gyms, small businesses, and corporate events in the greater Charlotte area. She also serves on Gildan's 2022-2023 Board of Decorators.
Ray owns Rock Hill Screen Printing in Rock Hill, South Carolina. Over the years, he has used his skills as an engineer and coach to focus on shop culture, lean manufacturing processes, and continuous improvement in his shop.
Both will be featured at GRAPHICS PRO EXPO in Charlotte on the Apparel Decorator Panel hosted by Lon Winters on Friday, April 28, 11 a.m. – 12:30 p.m. in Classroom E221 in the Charlotte Convention Center.
They will also host their podcast at the GRAPHICS PRO booth on Thursday, April 27, from 10:30-noon. Right after that, Rossi will be the interview guest of Nikki Bowen and Christina Haines of Print Girl Mafia.