News
"Last Call for Plastisol" Ep. 6 Out Now
Guest Eric Ndelo of MacFly Fresh Print Co talks screen printing, shop growth, and more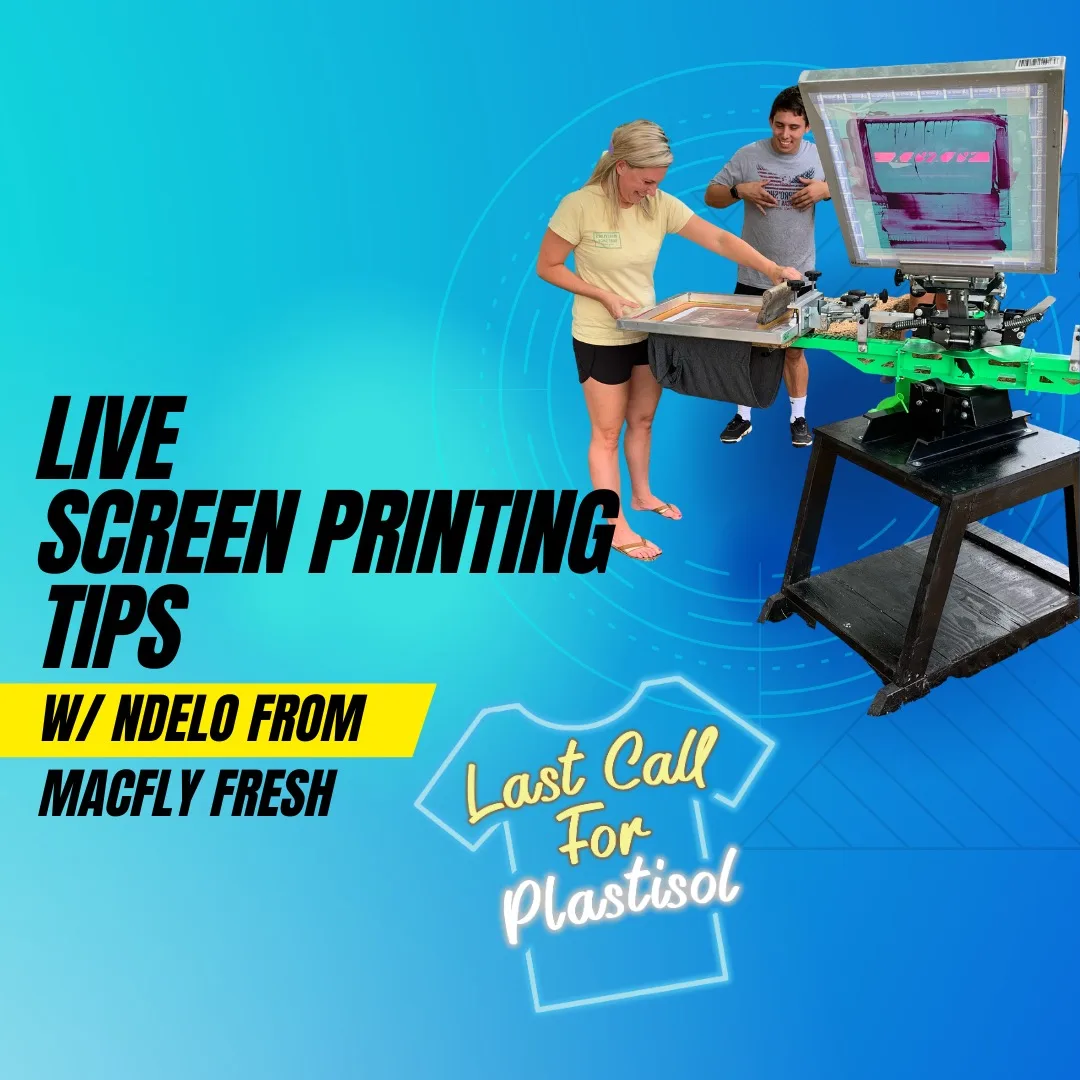 (Image courtesy Last Call for Plastisol)
Episode No. 6 of the "Last Call For Plastisol" podcast is now available.
In this installment, Christy Rossi and Jeremy Ray chat with Eric Ndelo from MacFly Fresh Print Co of Charlotte, North Carolina. The group discusses live screen printing, shop growing pains, and Ndelo's passion for teaching the trade to the next generation of printers.
"Last Call For Plastisol" is available on YouTube, Spotify, and Apple Podcasts.
About the hosts
Rossi and Ray launched the podcast in April 2023.
Rossi is the owner of Snatch & Run Screen Printing in Fort Mill, South Carolina, focusing on decorated apparel for gyms, small businesses, and corporate events in the greater Charlotte area. She also serves on Gildan's 2022-2023 Board of Decorators.
Ray owns Rock Hill Screen Printing in Rock Hill, South Carolina. Over the years, he has used his skills as an engineer and coach to focus on shop culture, lean manufacturing processes, and continuous improvement in his shop.