News
LaserTek Solutions Joins STAHLS' Master Distributors
LaserTek will now offer STAHLS' products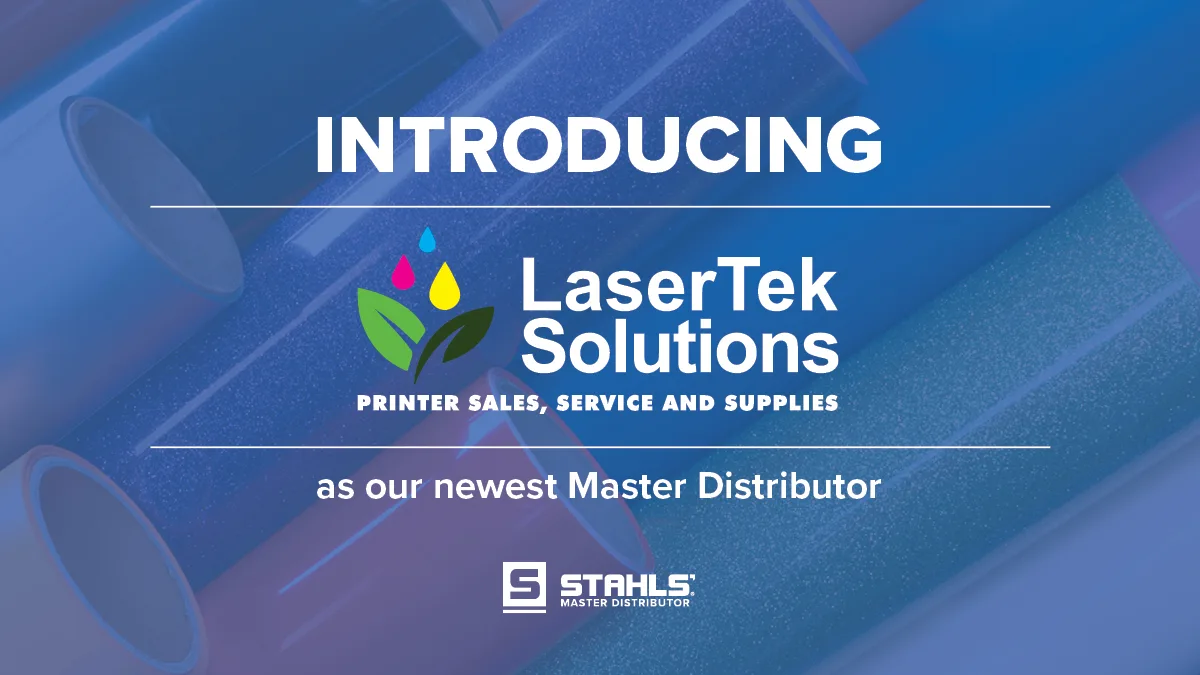 (Image courtesy STAHLS')
STAHLS' announces it has added LaserTek Solutions, a provider of vinyl cutters, print/cut systems, and engravers, to the STAHLS' Master Distributors.
"We are so excited to make this announcement and add another partner into the growing network of STAHLS' product suppliers," states the company.
According to STAHLS' the master distributors are there to help customers' businesses be more efficient by being able to fulfill orders quickly.
"We look forward to offering STAHLS' products to make our customers even more successful and offer quick accessibility. Becoming a STAHLS' dealer was on our wish list," remarks Jeffrey Cuny, owner LaserTek Solutions. "We believe in their quality and wanted to start offering their products to our customers; we were truly delighted when STAHLS' felt the same."
Cuny continues, "Our plan for LaserTek Solutions is to provide our customers with a choice of the best products and technology in the market – STAHLS' most definitely fits into that vision. Bringing STAHLS' into our business portfolio has created a lot of excitement for the staff at LaserTek Solutions."