News
Laminators Incorporated Celebrates 60 Years
Founded in 1963, Laminators Incorporated is a manufacturer of composite panels for sign making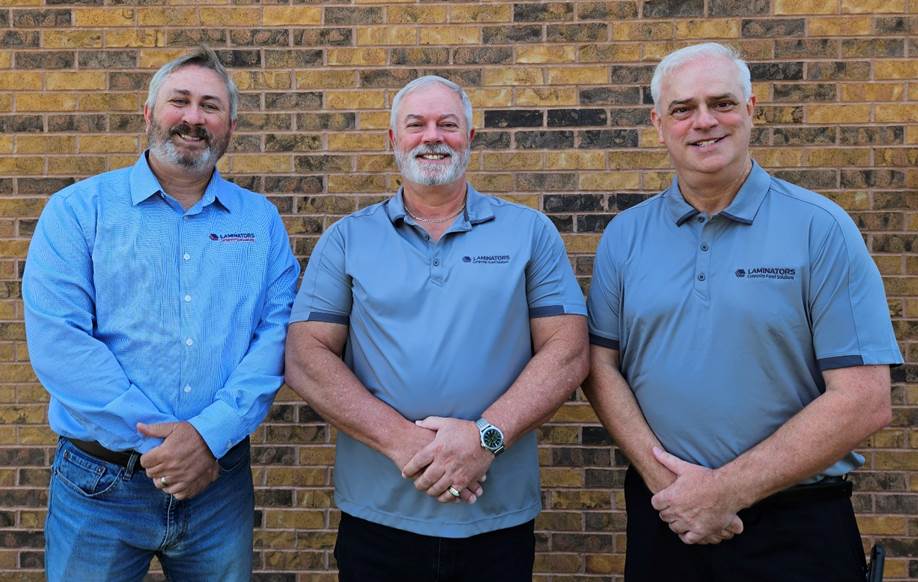 Owners Garrett Thompson, David Thompson, Scott Thompson (Image courtesy Laminators Inc)
Laminators Incorporated, a manufacturer of composite panels for sign making, celebrates 60 years in the signage industry.
Laminators Inc. is a family-owned and operated business now in its third generation with David Thompson as president and CEO, Garrett Thompson as VP of sales and marketing, and Scott Thompson as take-off support for construction services.
"As we celebrate our 60th anniversary, I feel proud and blessed when I look back at the journey of these momentous and remarkable years. We couldn't have done it without the support from our dedicated customers throughout the last six decades," says David Thompson, president and CEO. "Our commitment to provide high-quality products, innovative application solutions, and exceptional customer service has helped us build long-term relationships with our customers. The many years to come will be exciting and packed with new achievements." 
60 years of history
Originally founded in 1963 as a panel manufacturer for chalkboards and bulletin boards, Laminators Inc. has evolved and entered various markets throughout its history making panels such as swing doors for truck trailers, above-ground pools, and for temporary housing camps. These panels were the forerunners of the architectural and sign products supplied to the industry today.
In the 1980s, Laminators Inc. entered the commercial construction industry and launched the first of many architectural panels to come. Wanting to expand into other markets, it entered the professional sign-making industry by launching LusterBoard and Omega SignBoard sign panels in the early 1990s followed by Alumalite a few years later.
As its sign business continued to grow, Laminators Inc. then introduced Omega-Lite ACM panels and Thermolite insulated glazing panels in the late 1990s. Shortly after, as the product catalog grew, it developed various installation systems for its architectural panels.
Fast forward to 2023, Laminators Inc. now has three divisions — Architectural Systems, Sign Panels, and OEM Solutions being its newest division launched in 2019. It also offers various services, including fabrication, take-offs, ACM shop drawings, and installer training.