News
Koozie Group Completes Acquisition of IMAGEN Brands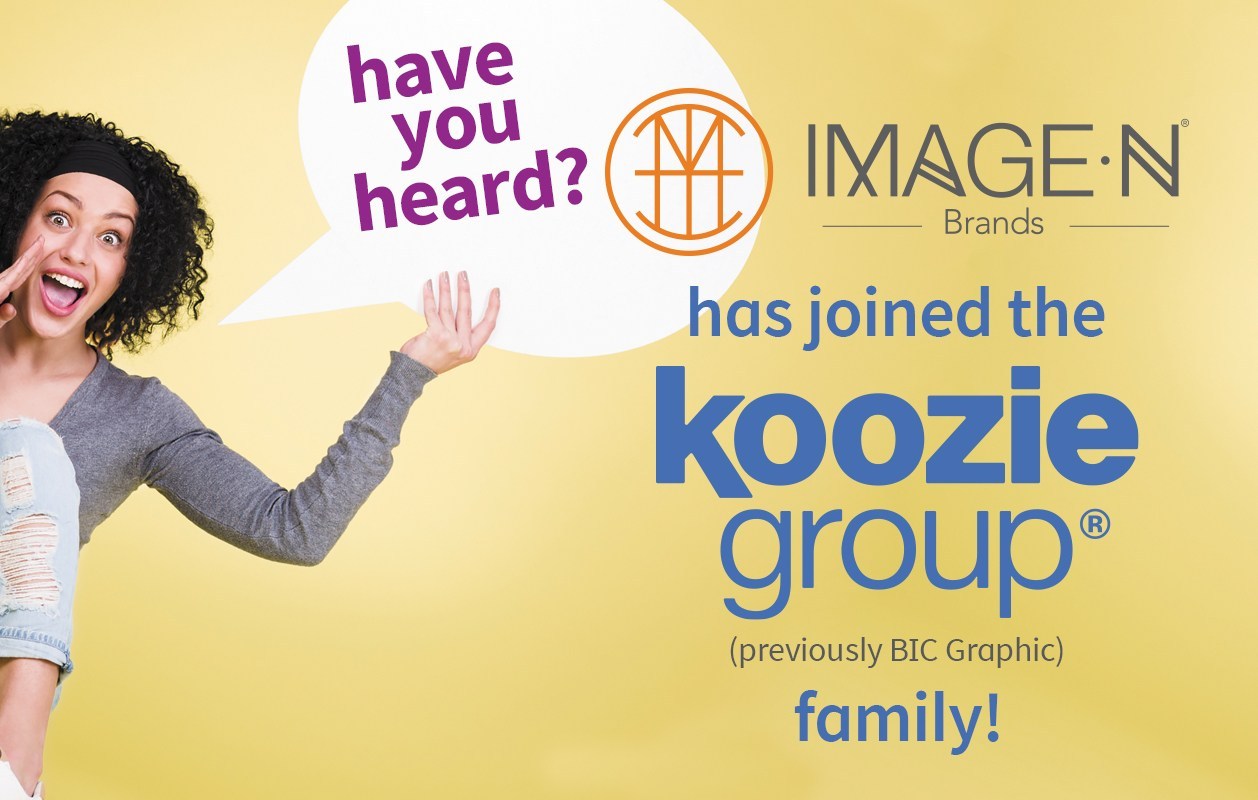 Koozie Group completes the acquisition of IMAGEN Brands with the support of H.I.G. IMAGEN Brands is a hard goods and promotional products supplier.
"This acquisition is part of our long-term plan for scalable and sustainable growth within the promotional products market and we appreciate that H.I.G. Capital continues to support our vision," says David Klatt, Koozie Group CEO. "This allows us to provide the additional necessary resources and marketing support needed to help grow the IMAGEN Brands business. Our intent is to run their sales, customer service, and operations as a standalone business."
The acquisition does not disrupt day-to-day operations or impact the current product assortment for either supplier. As a standalone business, the current IMAGEN Brands team operates as usual, utilizing its current order processing systems and producing all products from its Doniphan, Missouri headquarters.
Some IMAGEN Brands management team members remain in their roles, including Lisa LeMond, VP of sales and customer service, who reports directly to Klatt. Koozie Group plans to invest in the IMAGEN Brands business to serve its customers better. All sales, service, and operations teams continue to function separately as IMAGEN Brands (including Vitronic and Crown) in the promotional products industry.
"Both Koozie Group and IMAGEN Brands have a long, rich history in the promotional space and share many of the same values centered around providing customer-first solutions across many categories, well-known brands, and service offerings," adds LeMond. "This is an opportunity to learn best practices from one another and show our customers an enhanced version of IMAGEN Brands that will continue delivering on new products, decoration methods, and the exceptional service they have come to expect."