News
Konica Minolta Hosts Series of Virtual Events to Help Businesses
The live events are designed to help businesses "be resilient and dominate" and prepare them for "the commercial print economic recovery."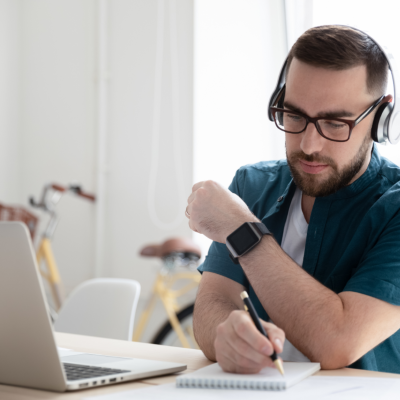 Konica Minolta Hosts Series of Virtual Events to Help Businesses
Ramsey, New Jersey-based Konica Minolta, a business solutions provider, hosts a series of virtual events—some to help businesses "be resilient and dominate with any changes to come" and others to prepare them for "the commercial print economic recovery."
The first event, Automate Your Print Shop to See the Best ROI, takes place on May 6 at noon ET. Lisa Salerno, product marketing manager for production presses at Konica Minolta, will discuss how new printing presses paired with inline finishing devices and solutions can automate tasks leading to increased efficiencies in the print shop. Implement these time-saving tips now to help aid in financial recovery post-quarantine. Register here.
On May 5, the company hosts The 3 Pillars of Cybersecurity at noon ET. Konica says cybercriminals are exploiting COVID-19, and businesses need to protect their workforce now and in the future. Jason Nash and Mark Murphy of All Covered as they discuss challenges to address and solutions to implement when working to protect enterprise data security long term. Register here.
Working Remotely: A Challenge for Printers to Rethink Work takes place on May 12 at noon ET. Konica's Yasmina S. Ben Bouchta and Erik Holdo host the two-part webinar, reviewing strategies and tactics for remote working in the print industry.
Part one covers tips for prospecting without face-to-face meetings and best practices for working remotely.
Part two focuses on helping print shop owners understand how to effectively monitor operations remotely, using real-time dashboards of workflows, visualizations for color consistency, and monitoring when there are excessive touchpoints in the workflow. Register here.
On May 13 at noon ET, Konica presents Recession-Proof Your Business by Offering Labels and Packaging. In this session, Konica's Russell Doucette discusses why this is an application area every print service provider should consider for future growth. Register here.
The company says, "Packaging and label printing is not just for big brand owners and converters anymore. Digital printing is leveling the playing field allowing small- and medium-size consumer package goods businesses to commission short-run and on-demand printing."