News
Keystone Technologies Expands on Keystone Live! Platform
The hall offers customers hands-on knowledge of lighting solutions and their applications with live presenters and demonstrations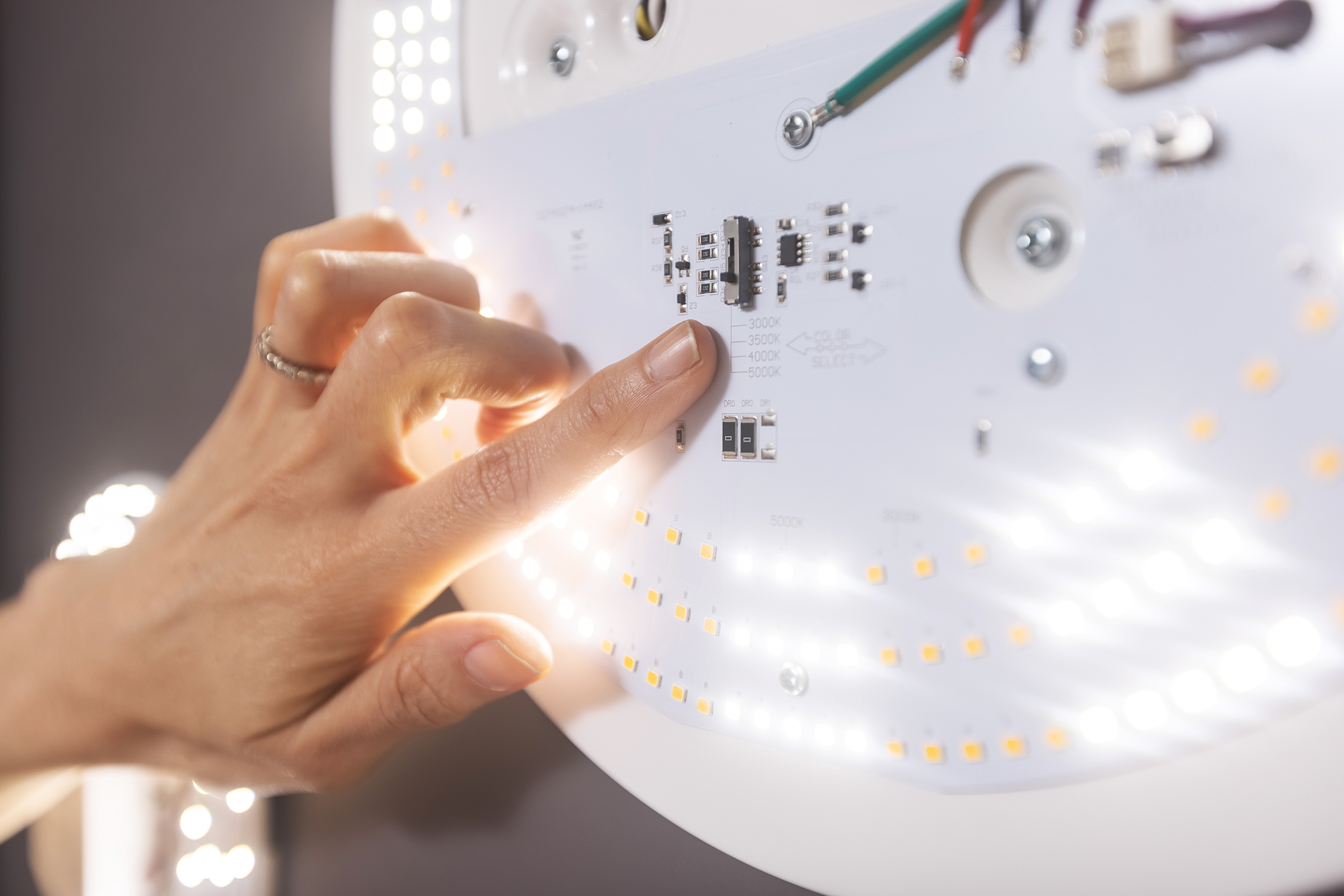 Keystone Technologies, a lighting and lighting controls manufacturer, expands the scope of Keystone Live!, its interactive demonstration, with a new, experiential space located at the company's headquarters in Lansdale, Pennsylvania. The recently opened hall offers distributors, OEMs, contractors, sales agents, and other members of the lighting community a look at lighting solutions.
"Keystone Live! began as a way of virtually bringing Light Made Easy to our customers," explains Ira Greenberg, CEO of Keystone Technologies. "As these interactive presentations proved more and more essential, the logical next step was expanding the concept, so we could showcase an even wider range of our products and services. Now, with the new Keystone Live!, we have an even richer demonstration of how Keystone solutions can meet and exceed our customers' needs."
The center blends design and function to offer customers hands-on knowledge of Keystone products and their applications with live presenters and demonstrations. Keystone also offers Keystone Live! On Tour, a fleet of mobile demonstration vehicles that travel the country providing customized events for clients at the locale of their choice.
Keystone Live! includes creative displays of Keystone's range of commercial and residential solutions in four primary product categories: lamps, fixtures, power supplies, and controls.
The space is equipped with audiovisual equipment to bring the feel of in-person attendance to clients anywhere in the world. The center is also open to customers who follow COVID-19 protocols, and guests are welcome to schedule meetings on site.
Those interested in booking a visit or live demonstration can contact [email protected]