News
Kernow North America Takes Over Mohawk Digital Synthetics Product Line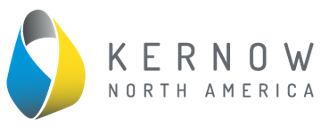 New York-based Kernow North America, a manufacturer of OEM certified printable digital synthetic papers, announces it will take over the Mohawk Digital Synthetic product line. Under the agreement, Kernow North America will begin manufacturing and supplying distribution customers of Mohawk Digital Synthetics with KernowPrint, KernowPrint Pro, and KernowPrint Pro-Lite synthetic papers directly.
Additionally, Kernow will expand its offering to include a new range of printable films.
"Mohawk has been an incredible partner to many distributors and printers in the industry. They have built a strong reputation and trust amongst their customers for the value of their products and ability to deliver solutions to the print market," states Bosy Colak, president of Kernow North America.  "As they move forward into the next phase of their business, Kernow will be stepping in to continue supplying customers with the quality and service that they have relied on for years. Our goal in this transition is to make it as seamless as possible while providing customers with the same proven certified solutions they have been using for years along with new developments by Kernow Coatings."
The transition to KernowPrint will begin immediately with distributors nationwide.
For more information, visit us.kernowcoatings.com.