News
Johnson Plastics Plus Hosts Q&A Webinar
Attendees have the opportunity to talk with Jena Stearns of Beyond Laser Creations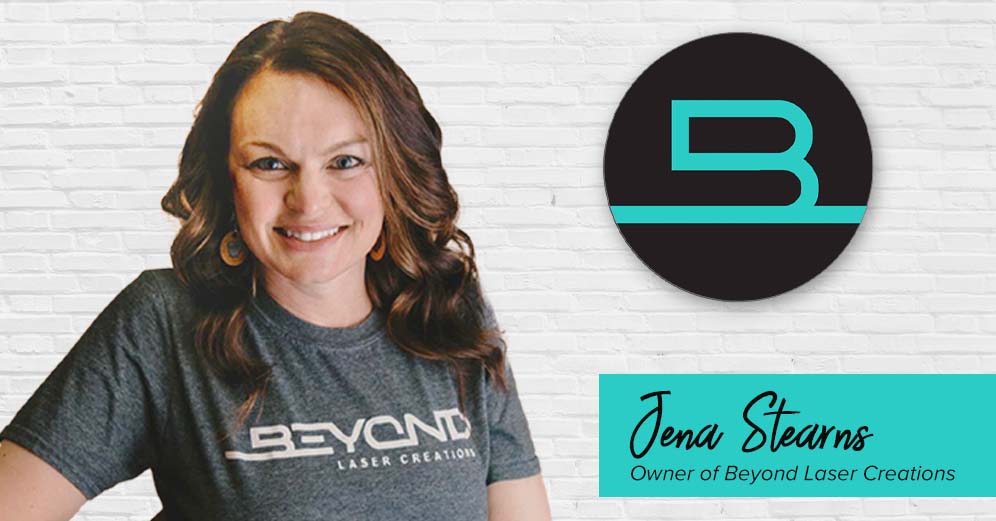 (Image courtesy Johnson Plastics Plus)
Johnson Plastics Plus (JPP), a provider of engraving, sublimation, heat transfer, and UV-LED products, hosts a webinar titled "Q&A with Jena Stearns" on March 14 at 11 a.m. ET.
The webinar will allow attendees the opportunity to talk with Jena Stearns of Beyond Laser Creations — a business owner who's grown her personalization business from a single sublimation printer and heat press to a wide range of technologies, including heat transfer and vinyl. Attendees will hear about her journey and how she's made a full-time business out of personalization.
Stearns will also show attendees some of the products she offers to her customers and the equipment she's using and take live questions.
Webinar attendees will be entered into a drawing for a Jena Stearns Prize Pack featuring some of Jena's favorite JPP products.
Register here.