News
Johnson Plastics Plus Celebrates 50 Years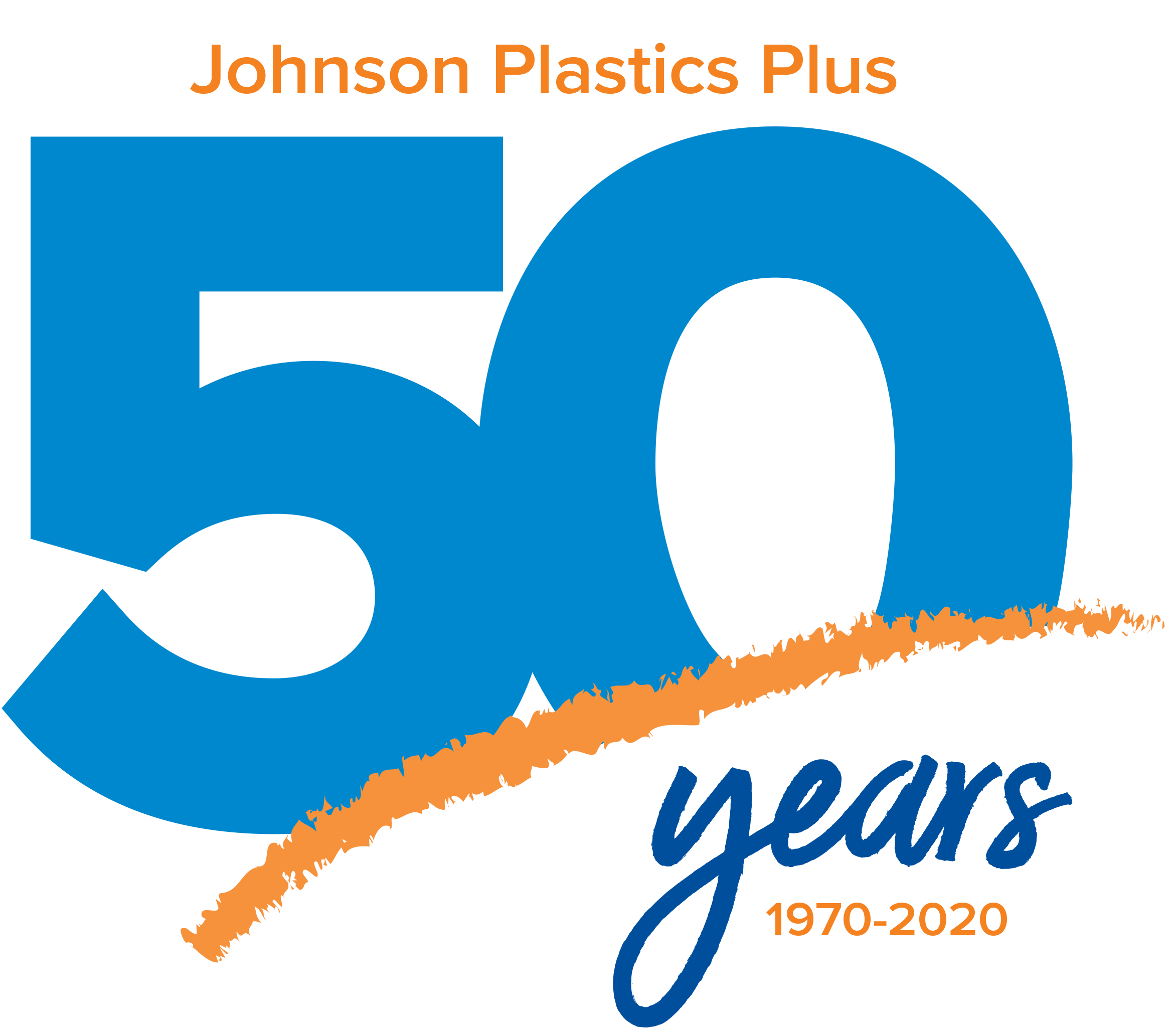 Johnson Plastics Plus 50th Anniversary
Johnson Plastics Plus, a full-service distributor of specialty products for sublimation, heat transfer printing, and laser and rotary engraving technologies, celebrates its 50th anniversary. Much has changed for the company since 1970, but Johnson Plastics Plus remains a family-focused business that serves signage, gifts, awards, and personalization businesses.
Tom and Margaret Johnson began Johnson Plastics primarily selling plastic and magnetic products used in the manufacturing of vacuum-formed signs. They built the business on the belief that a strong customer focus is as essential to the company as the products they sold.
When asked to reflect on the last 50 years and what he's learned, Tom tells GRAPHICS PRO, "There are two things. First, treat people with respect, from employees to customers and vendors. When we started the company, we were dealing with a lot of small businesses that were just like us. We worked with them to our mutual benefit, and we treated each other as partners. The second is to love what you do. We started by selling parts and materials for vacuum-formed signs. But we loved the business and, more importantly, we loved our customers. So when they grew and adapted their business, we did the same, because we wanted to help them succeed."
Over the last five decades, Johnson Plastics Plus has focused on staying true to its roots as a family business. It strives to always focus on its customers and emphasize employing caring people that treat customers like family.
And that's what Tom credits the long-standing business to—"It sounds cliché, but it's people. When we started the business, we really had fun. We enjoyed what we were doing, and we enjoyed working with the small businesses and helping each other grow. We were fortunate that we've been able to find good employees who stayed loyal to the business and grew along with the company. All of those relationships… with customers, employees, and vendors, has helped the company continue to grow and prosper."
To honor the business and the Johnson family, the company is celebrating by giving back. Starting Sept. 1 and running for 50 days through Oct. 21, Johnson Plastics Plus will donate $0.50 from every order to Feeding America, a network of food banks, pantries, and meal programs that serves 40 million people in all communities in the United States. Tom, Margaret, and Mike Johnson personally selected Feeding America as the recipient charity.
Johnson Plastics Plus president Jeff Timm says, "We're working every day to keep that family spirit alive in the company, not only in Minnesota but at our facilities in Texas, Ohio, and Nevada. Tom, Margaret, and Mike Johnson have meant so much to so many in our industry. We're honored to work for the company that bears their name."
Today, Timm works alongside Mike Johnson, who holds the title of customer experience officer.
"Even though Tom and Margaret retired in 2015, we are lucky to have Mike helping us remember how we've grown, and he keeps the family legacy alive in the company. I know I speak for everyone that we're looking forward to the future and setting the stage for the next 50 years of success at Johnson Plastics Plus," Timm says.
Catching up with some of Johnson Plastics Plus's long-standing staff, 34-year employee Dallas Bee says many thoughts come to mind when thinking back on some of the best memories with the company. To name a few, she says, "Working for Tom and Margaret was both a privilege and a pleasure. They provided a stable work environment, and they were flexible. They valued feedback from their employees. And every year, Tom always wished you a happy anniversary and birthday, in person if he was in, or by phone if he was traveling."
For more on the 50-year celebration and updates on the Feeding America campaign, visit www.jpplus.com/fifty.