News
JDS Industries Celebrates Team Members' Customer Service
The JDS Customer Service team recognized its highest performers of 2022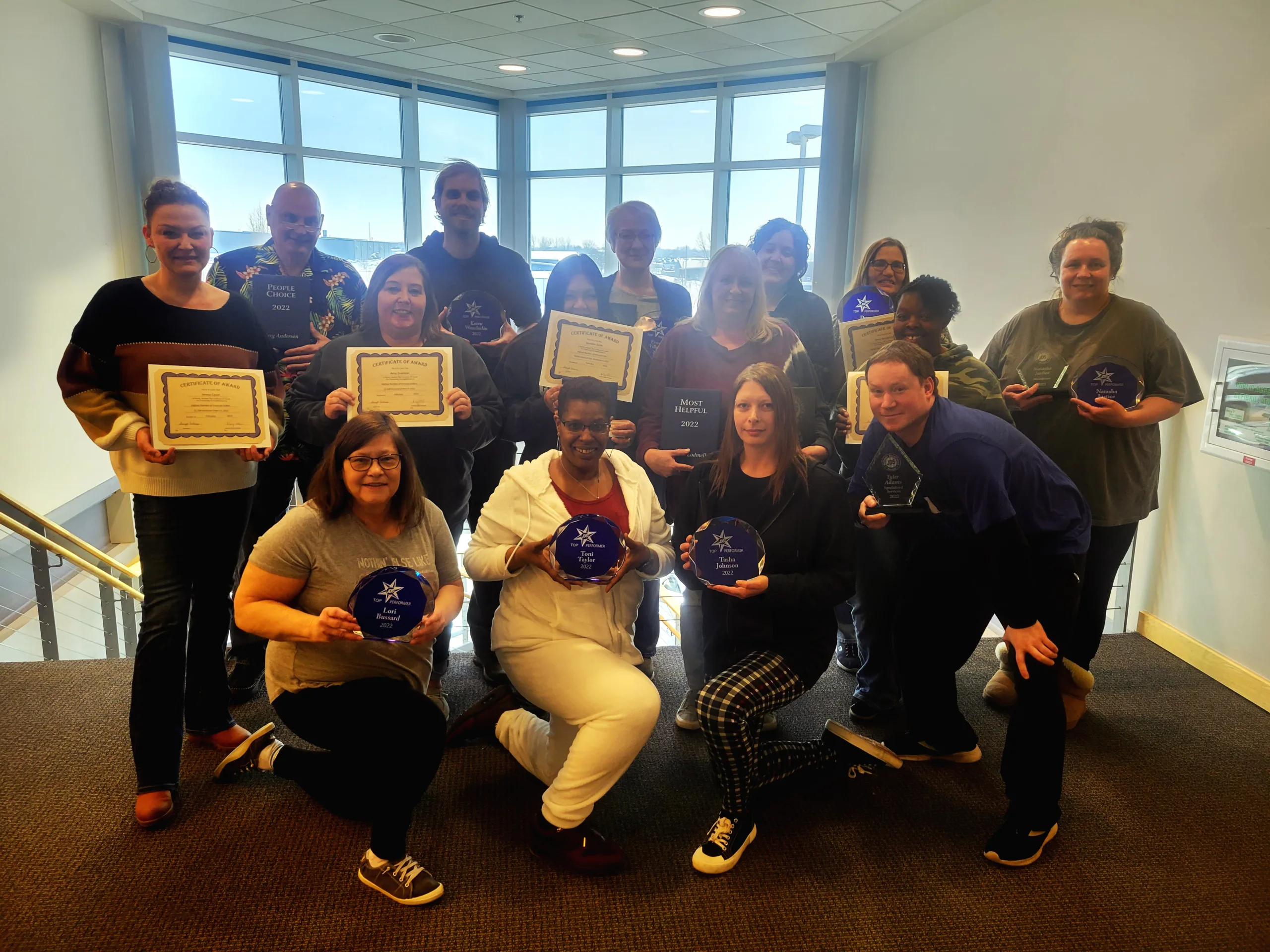 (Image courtesy JDS industries)
JDS Industries, headquartered in Sioux Falls, South Dakota, recently held its annual internal awards celebration.
The JDS Customer Service team recognized their own during the celebration. The highest performers of 2022 were recognized in service excellence categories, including volumes of orders handled, accuracy, and attendance. Team contribution awards were presented for areas of positivity, helpfulness, spirit, and a people's choice award.
"At JDS, we pride ourselves on serving our customers in the best way possible. Each year we bring our Customer Service team together to recognize their efforts and all the contributions it takes to make that a reality," says Meg Ellis, JDS customer care director. "During this year's Annual Awards celebration, we honored 18 customer service representatives with awards ranging from 'Top Performer' to 'Perfect Attendance' and 'Service Excellence' to the infamous' Peer Awards.'"
According to the company, the event celebrated team members handling nearly 250,000 incoming calls, 600,000 shop cart orders, and over 35,000 orders received by email. Each member's mission is to handle each order with individual attention and care, ensuring the best possible customer experience.
Ellis continues, "I'm incredibly proud of the accomplishments of the entire Customer Service team, as well as all the individuals that were recognized for their achievements. We are grateful for the opportunities to continue to serve our customers with excellence and are looking forward to another great year ahead!"