News
JDS Gives Back to the Community Through United Way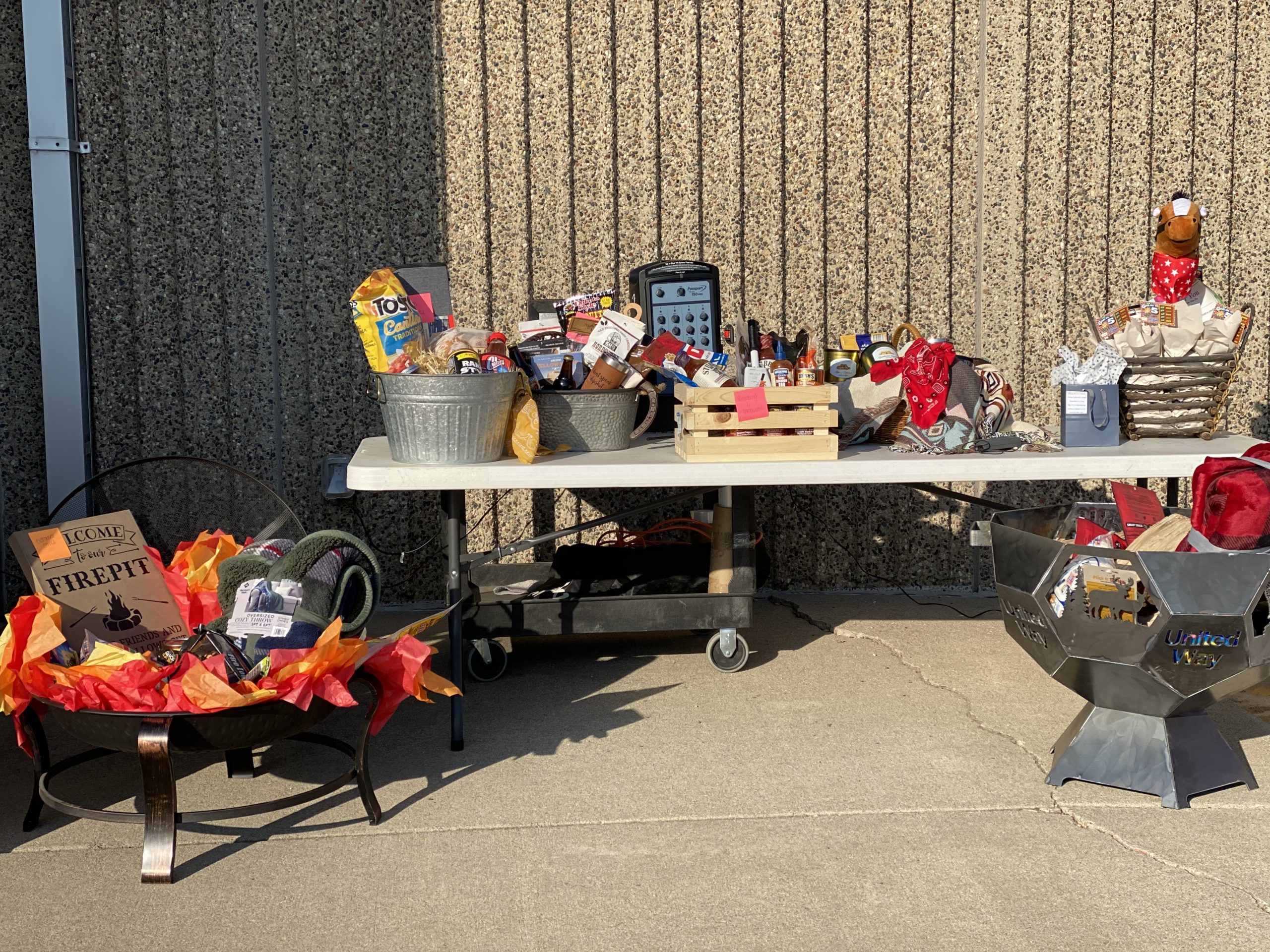 Baskets up for raffle during United Way Week. (All images courtesy JDS Industries)
JDS Industries, a supplier of personalization and sign supplies, gives back to its local community by raising funds for United Way, an organization that benefits programs within the community.
JDS has been a sponsor of United Way for several years and acknowledges the importance of supporting its community, especially during these difficult times.
The Sioux Falls, South Dakota team, held its annual rally to kick off United Way Week, following CDC guidelines for social distancing.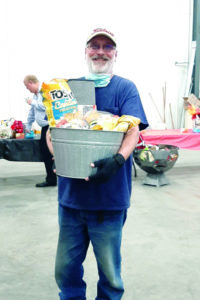 If any event can be turned into a competitive one, JDS employees jump at the opportunity, says Cheryl Loban, communication specialist. "We had a rousing single-elimination cornhole tournament with a $10 entry fee, and the winner took home a beautiful cornhole set made by employees." Other games and prizes included speed bingo and a pair of Sony Bluetooth headphones.
Each year, the departments at JDS create gift baskets made up of donated items from employees for the United Way raffle. A couple of highlights of the baskets this year included a metal fire bowl and a mystery wagon, both handmade by JDS employees.
Raffle tickets were purchased to win the baskets, and the proceeds from these events went directly to United Way. At the end of United Way Week, a celebration was held, and event winners were announced along with the basket raffle winners.
Those who increased their giving by $1 a week were entered into a drawing for prizes, including a TV, paid time off, and a $100 gift card. All first-time givers received a gift as well. Employees who gave at a Rising Heart or Heart Club level will join JDS CEO Scott Sletten and COO Mike May for an appreciation lunch.
Similar to years past, JDS exceeded its goal and giving increased 10% over last year.
"It was a fun week for all with creative ways to raise funds for an organization that has a huge impact," adds Loban. "JDS employees are proud to work for a company whose leadership both encourages and inspires giving back."