News
INNOVATIVE Digital Systems Donates 10K Masks to Local School District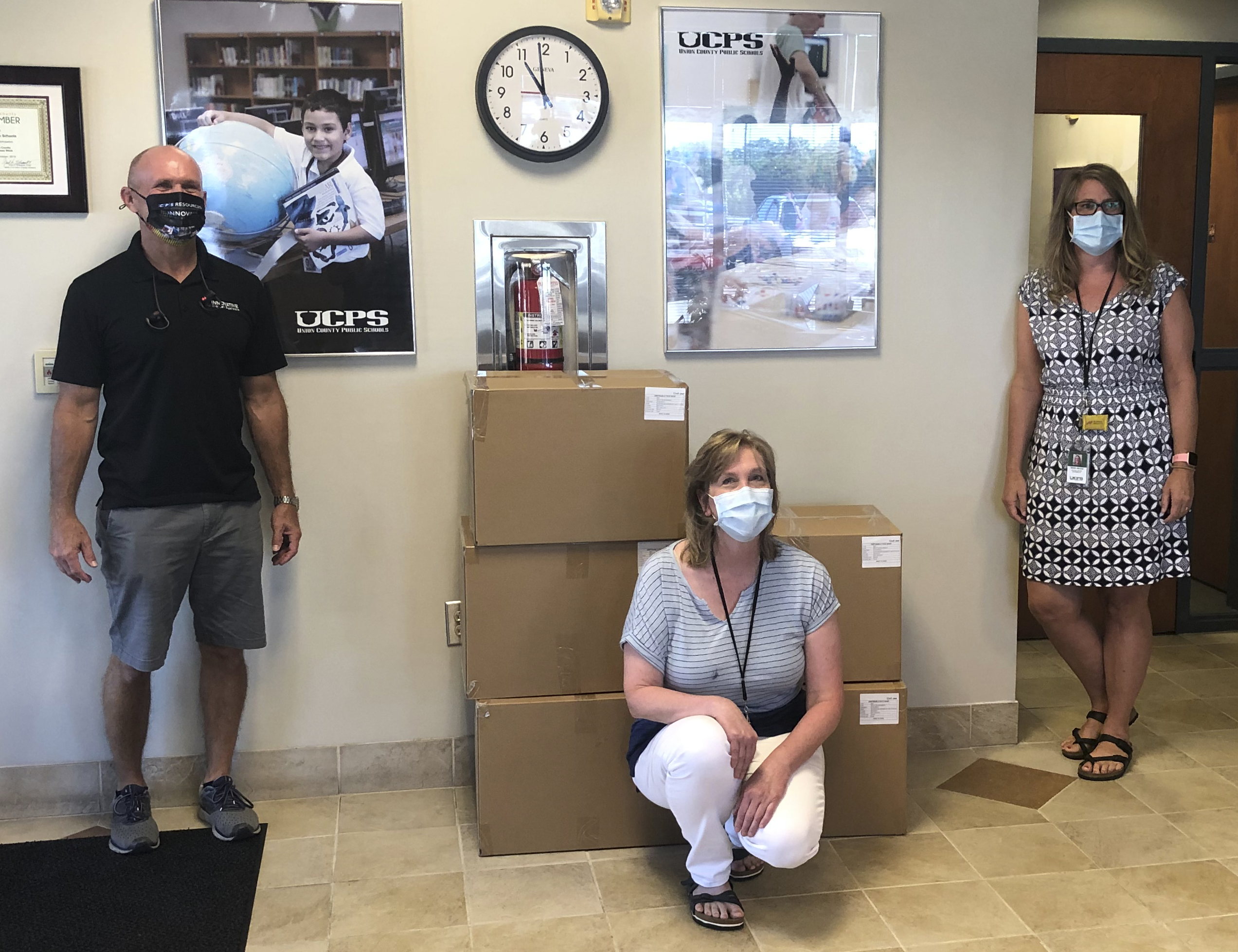 (R-L: IDS sales rep Robbie Kidd with UCPS Staff)
INNOVATIVE Digital Systems/DigitalPrintSupplies.com of Indian Trail, North Carolina, recently presented Union County Public Schools (UCPS) based in Monroe, North Carolina, with a donation of 10,000 ProTekAll 3-ply masks to help protect our teachers and students this upcoming school year.
Craig Smith, president of the digital print integration company, tells GRAPHICS PRO this donation is not a first for INNOVATIVE.
"We have done charity work in the past across the greater Mecklenburg County, North Carolina area within the local school systems donating books, pens, and supplies. Once the COVID situation became an issue for students returning back to school this year, we called the Union County Chamber of Commerce and asked how we could help. They directed us on how our donation of our masks could lessen the economic impact for underprivileged students as well as increase the safety of both the students and the teachers," Smith says.
When asked how the idea for the donation came to light, Smith says, as an industrial printer, the company has a surplus in items, some usable to schools like books and sports items like soccer balls.
When the need for COVID-19 related products became apparent, INNOVATIVE Digital Systems became both a supplier and importer of masks, sanitizer, and PPE (personal protective equipment). Smith says the company's ProTekAll PPE line was introduced to offset any loss in sales of its industrial printing equipment.
"We often actively seek out avenues to redirect these (surplus) items to the underprivileged students who could benefit from these supplies," he explains. "Once the Union County Chamber of Commerce informed us of the need for COVID supplies in our schools, we were glad to help."
Through the donation, Smith hopes to provide a safe learning space for those returning to in-person learning, including students, teachers, and staff.
In addition to the 10,000 mask donation to UCPS, INNOVATIVE Digital Systems is in talks with local shelters, and other area schools in need of donations as the company aims to "make a brighter future for our area's children," Smith remarks.