News
Inktavo Acquires SignTracker
The acquisition expands Inktavo's suite of solutions into the signage industry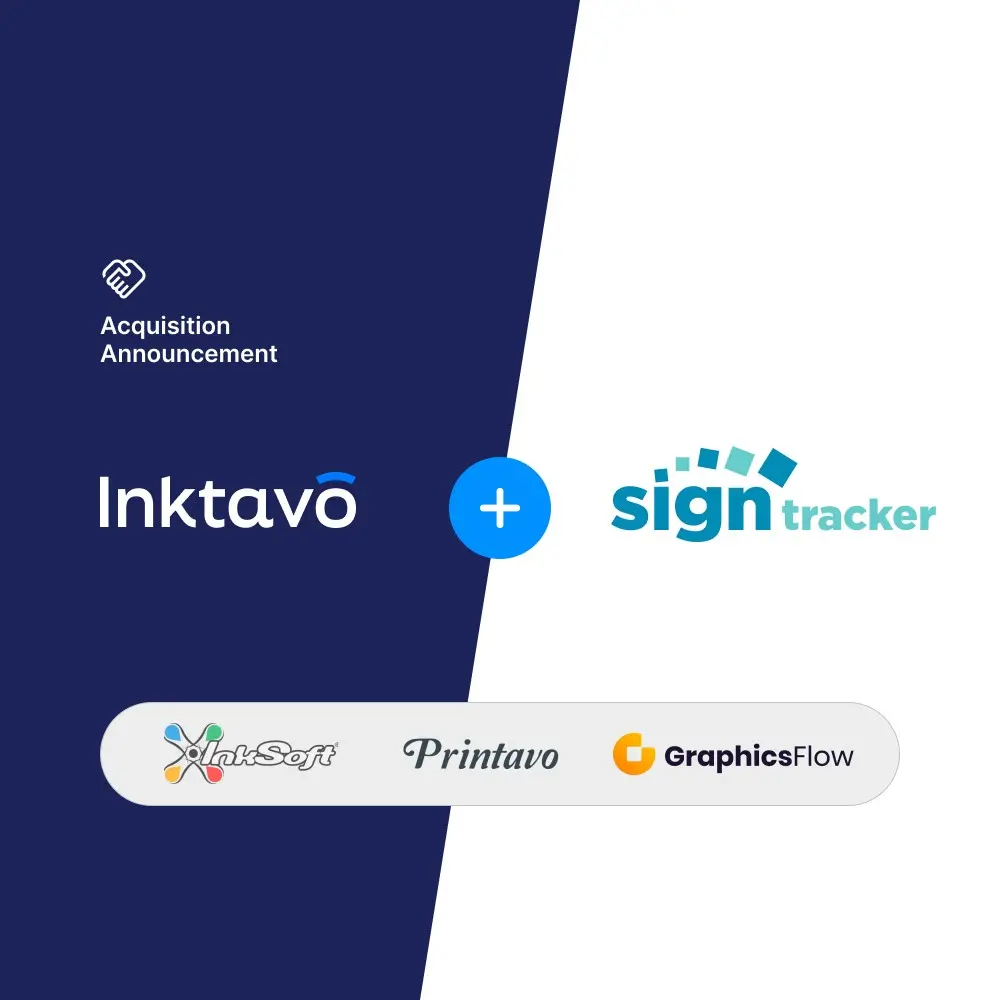 Inktavo, a provider of software solutions for branded merchandise businesses, announced its acquisition of SignTracker, a management software platform for sign shops.
According to Inktavo, the acquisition of SignTracker is a significant milestone for the company as it expands its suite of solutions, catering specifically to the needs of the sign industry. Customers are said to benefit from integrating SignTracker's capabilities into Inktavo's portfolio.
As part of the acquisition, Inktavo will focus on enhancing SignTracker's features and functionalities, leveraging its expertise in software development and design. Inktavo says the collaboration will enable it to drive innovation and continually improve the user experience for sign shop owners and operators.
"Inktavo is excited to welcome SignTracker into our family of solutions," says James Armijo, CEO of Inktavo. "We recognize the value that SignTracker brings to the sign industry. Our vision is to enable branded merchandise businesses to sell and produce a broad range of apparel, promotional products, and signage. SignTracker will be the cornerstone of our ability to support signage production, complementing InkSoft's robust signage e-commerce capabilities.
Inktavo leadership said it is committed to providing a seamless transition for existing SignTracker customers.
"We are pleased to be joining forces with the Inktavo team," states Joe Arenella, co-founder of SignTracker. "This new partnership will provide sign shop owners with even more support resources while maintaining our commitment to customer care."