News
IKONICS Gets Into Hydrographics
IKONICS Corporation announces its entry into the hydrographics market via a customizable blank PVA film it's calling Hydrokon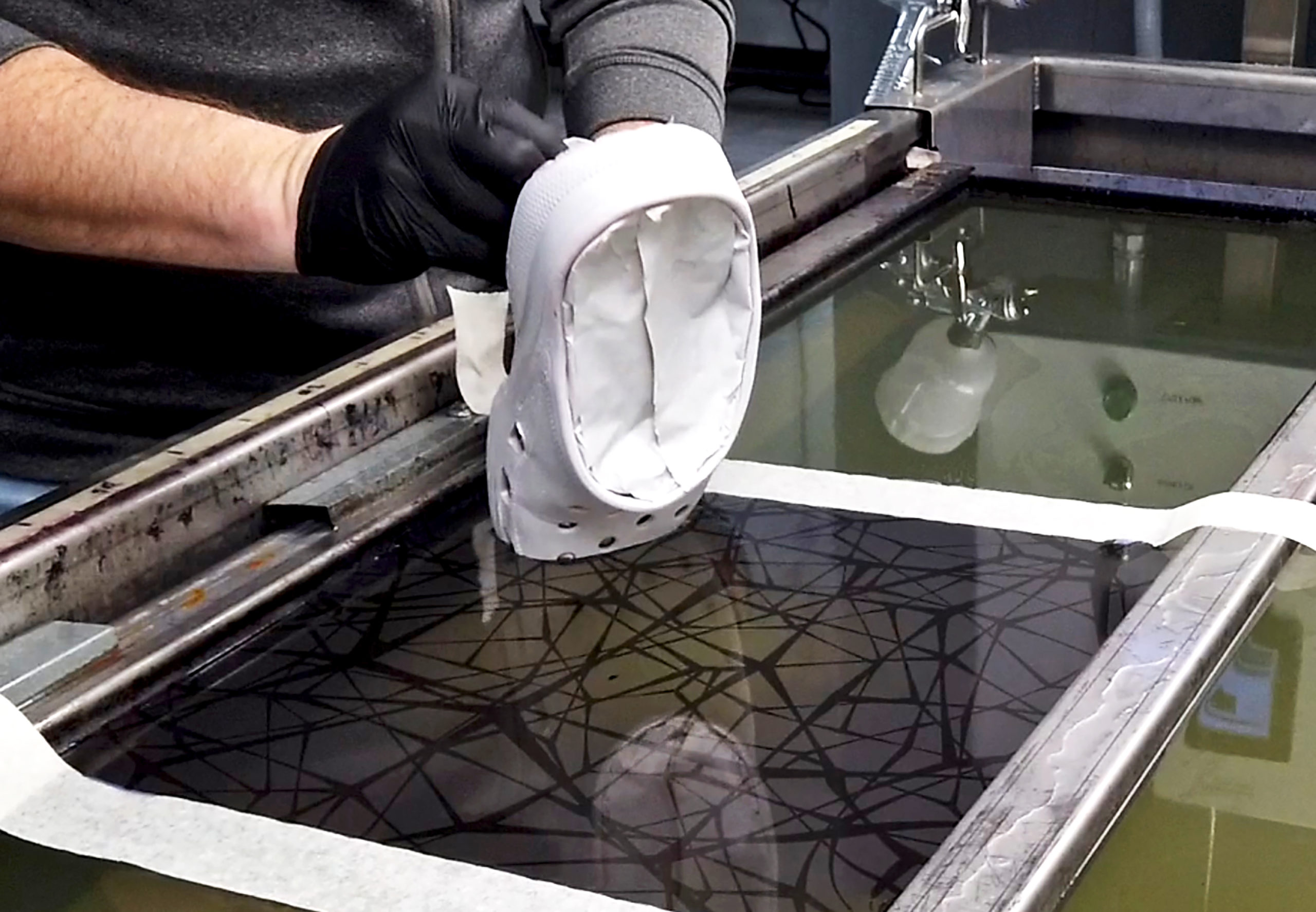 IKONICS Corporation announces its entry into the hydrographics market via a customizable blank PVA film it's calling Hydrokon. PVA film is a product used in hydrographic creations, also commonly known as hydro dipping.
Hydrographics is a niche market for coating a variety of substrate materials. Hydrographic painting is a popular method for transferring detailed images onto three-dimensional surfaces from various plastics to metal, glass, wood, and ceramics. Among the trending products used in water-transfer printing include gun stocks, automotive parts, helmets, and hard hats. The surface must be scuffed and primed with a basecoat paint, and it can be dipped with hydrographics.
"With the constant revolving world of social media, we are finding that the best way to both attract and educate fellow hydrographic professionals is through technical forums and have thus launched our own technical group via Facebook called Hydrographic Heroes by Hydrokon," says marketing manager Mikaela Hernesman.
Due to the company's experience in PVA within its screen printing and sandcarving lines, it felt it was natural to use its knowledge to enter the hydrographic space.
"Overall, the hydrographic process is simple but does require some practice to master," Hernesman tells GRAPHICS PRO.
The process requires printing blank film using an inkjet printer then placing the film on water, which is then sprayed with a solvent solution. Through this, the printed image and the film become liquid, and the substrate can be pressed into the liquid image — conforming to the object's surface. The object is then rinsed with water, and when dry, it needs a protective topcoat. Through hydro dipping, users can create one-of-a-kind items.
The product from IKONICS is manufactured and shipped domestically and distributed internationally through its Germany-based partner HARKE Imaging.