News
HanesBrands Takes Actions to Navigate COVID-19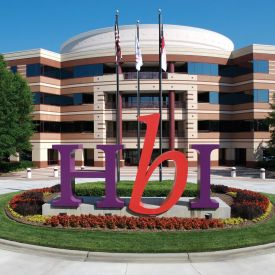 HanesBrands Corporate (Image: newsroom.hanesbrands.com)
HanesBrands announces actions it's taking to navigate the global economic environment caused by the COVID-19 pandemic. These actions include limiting discretionary spending, reducing executive pay, managing inventory, leveraging its e-commerce business, and diversifying production to include face masks.
The company institutes temporary pay cuts for executives and salaried employees, ranging from 10–30%.
"HanesBrands continues to follow a safety-first operating philosophy for the sake of our employees, consumers, and partners," says Hanes CEO Gerald W. Evans Jr. "We also are proactively taking measures to assure balance sheet flexibility and liquidity, seeking to limit the impact on employees, and making fast-recovery plans to take advantage of market needs when the pandemic wanes."
The company has temporarily closed around 1,200 brand stores in the United States, Europe, and Australia. After paying these employees full pay for two-plus weeks of the closures, retail store employees have transitioned to furloughed status. Hanes intends to call these employees back to work when stores reopen.
In addition to the retail store employees, the company temporarily furloughs approximately 575 other U.S. employees. Furloughed employees receive company-paid healthcare, life insurance, and other benefits.
Discretionary spending and capital expenditures have been reduced to a critical-needs basis only. Distribution centers are operating on a demand-adjusted basis, including serving e-commerce consumers across platforms.
Evans adds. "HanesBrands has a 120-year history of meeting the challenges of difficult economic cycles, including recessions, historic input-cost inflation, and other national and social disruptions. We firmly believe that the strength of our brands, the basic nature of our apparel products, and the flexibility of our company-owned global supply chain positions us well to navigate the current environment and take advantage of the return of more normalized demand patterns to generate long-term growth."
For more information, visit www.hanes.com/corporate.