News
HanesBrands Evaluates Options for Champion
The company's board of directors and executive team are evaluating the brand's strategic options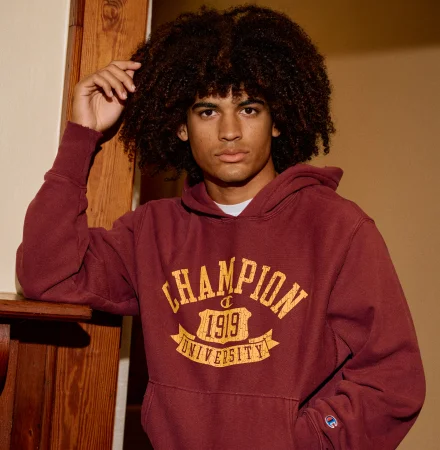 (Image: www.champion.com)
HanesBrands recently announced that its board of directors and executive leadership team, with the assistance of financial and legal advisors, are undertaking an evaluation of strategic options for the global Champion business.
As part of this process, the board will consider a broad range of alternatives to maximize shareholder value, including, among others, a potential sale or other strategic transaction, as well as continuing to operate the business as part of HanesBrands.
Ronald Nelson, chairman of the board of directors, states, "HanesBrands' board and executive leadership team continuously evaluate the company's operations and brands to ensure HanesBrands is best positioned to grow and create value for shareholders as the market evolves. Champion is a renowned global lifestyle brand, with a storied heritage in sports as the pioneer of American athletic wear. In recent years, the executive leadership team has implemented significant structural improvements within Champion that have resulted in greater distinction between the company's innerwear and activewear businesses."
Nelson continues, "With this in mind, and after careful consideration, we have commenced a comprehensive review of strategic options for the global Champion business. We are committed to working with our advisors to identify the right path forward that enables both Champion and HanesBrands to reach their fullest potential and maximizes value."
"We are executing a strategy that is based on leveraging our iconic brands and competitive advantages to drive accelerated growth and profitability, while simplifying and focusing all aspects of the business. With this as our foundation, we are continuing to take the actions necessary to adapt and ensure all of our brands in both innerwear and activewear, around the world, are on the optimal path to achieve long-term success," says CEO Steve Bratspies. "As the board pursues this review of strategic options with the support of our advisors, our team remains focused on executing across our operations, continuing to serve our customers and consumers globally, and advancing our initiatives to drive revenue growth, margin improvement, and greater cash flow."
There can be no assurance that the company's assessment process for the global Champion business will result in HanesBrands pursuing any particular transaction or other strategic outcome regarding Champion. The company has not set a timetable for completion of this process and may suspend or terminate the review at any time. The company does not intend to make any further announcements regarding the process unless and until it determines that further disclosure is appropriate or necessary.