News
Hanes Announces Changes to Hanes4Education Program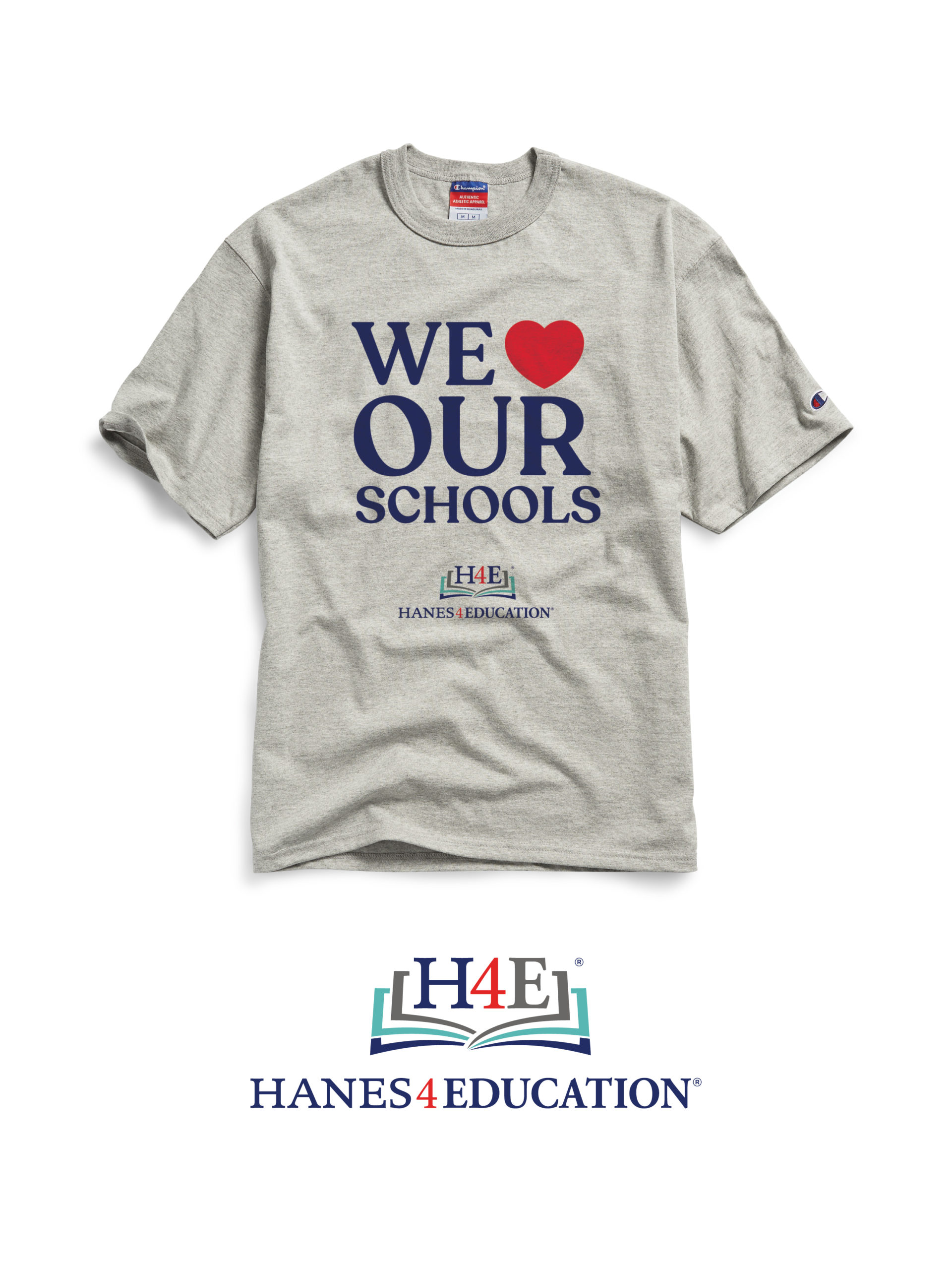 HanesBrands announces changes to its Hanes4Education program, a fundraising initiative that enables K-12 schools to earn cash rebates from orders of Hanes, Champion, Alternative, and ComfortWash apparel. The program originally paid rebates on end-user purchases from suppliers. Starting on Aug. 1, the program now rewards supplier purchases from wholesalers, allowing suppliers to support schools in their local communities.
"Our industry has evolved, and doing good has become intrinsic to how many of us do business," says Michael Johnson, marketing director for HanesBrands Activewear. "We also know that together we can do great things.
Printers and PPDs who order apparel in bulk from wholesalers for embellishment can earn cash rebates paid to K-12 schools of their choice. Schools earn cash ($0.10 per piece of apparel), so just one 10,000 shirt order can earn $1,000 for a school.  Each school can earn up to $5,000 per calendar year. To date, Hanes4Education has donated more than $1 million to schools in the U.S.
"We've listened to just how important local support is for printers and PPDs, and we realized we could help them play a larger role in their communities," explains Johnson "The process is easy. You order and decorate our apparel. We send cash to a school of your choice. Schools use the money as needed—new computers, field trips, tutoring programs, books."
The program includes printed T-shirts, polo shirts, sweatshirts, and joggers ordered by suppliers for their customer orders, including apparel for events, team uniforms, corporate apparel, work shirts, and sorority and fraternities.
"Everyone wants to do good, and we're committed to making that possible for decorators and PPDs in as many ways as we can," adds Johnson.
For more information, visit www.Hanes4Education.