News
Grimco and ROQ.US Enter Partnership
Grimco will distribute ROQ apparel decorating equipment across the U.S.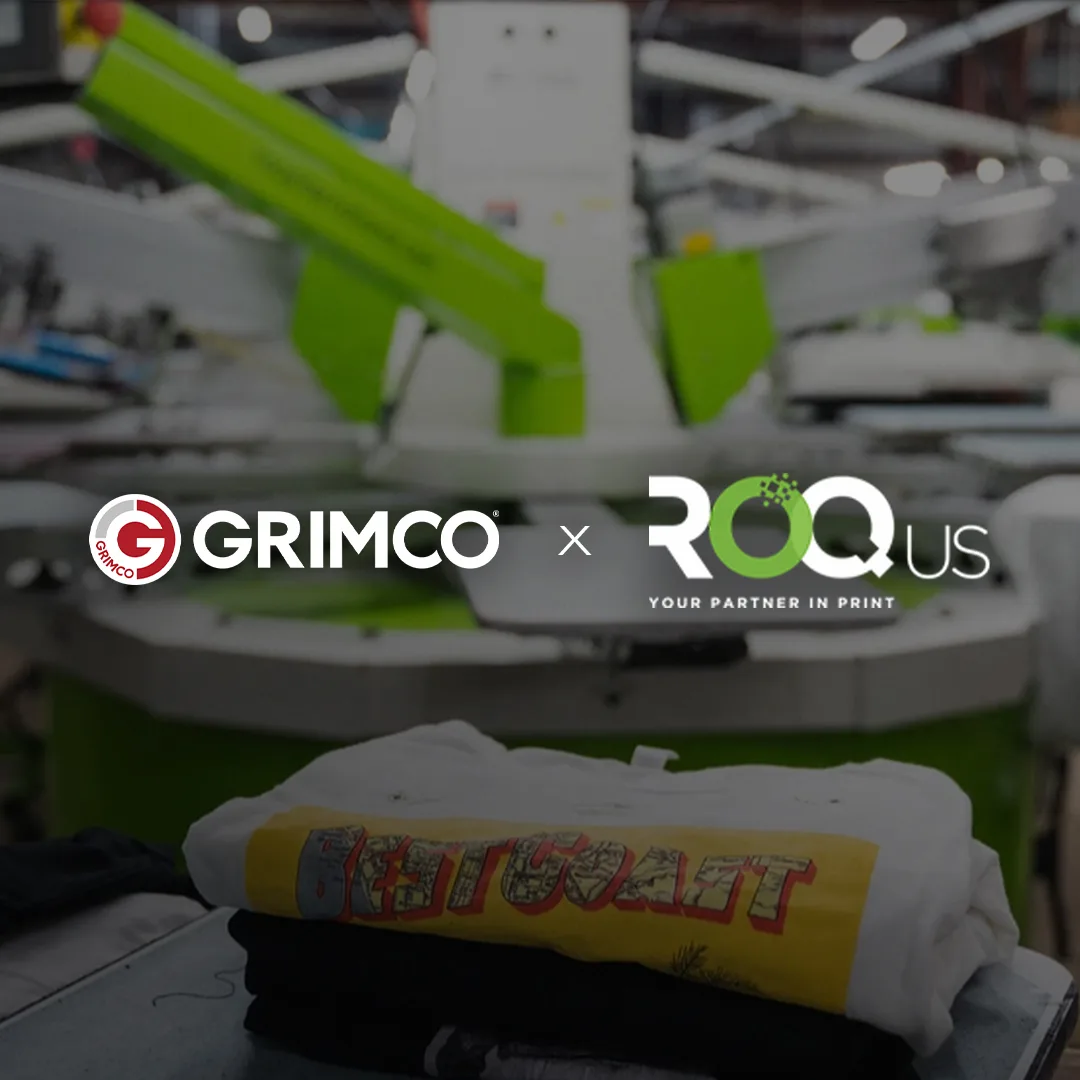 (Image courtesy ROQ.US)
Grimco, a wholesale sign supply company, and ROQ.US, a manufacturer of automatic direct-to-garment and screen printing equipment, announce they have partnered to make ROQ machines widely available across the United States.
Through the partnership with ROQ.US, the U.S.-based arm of ROQ International, Grimco will introduce the nationally centralized distribution of ROQ equipment.
"Our team at Grimco is extremely excited to partner with ROQ.US on a national level. ROQ has built a great brand based on quality and innovative engineering with the addition of excellent service and support. We look forward to meeting the needs of the garment decoration industry together," says Peter Weinberg, senior director of Grimco's garment/screen division.
ROQ.US President Ross Hunter agrees, "Grimco's consistency as a trusted brand in the market for nearly 150 years speaks for itself — certainly more than I could ever say. We couldn't be more excited to partner with such a respected reputation and commitment to long-term success for the industry — something that is paramount to the mission of ROQ in North America and abroad."
According to the companies, the joint effort will expand and strengthen the quickly-growing decorated apparel field with direct and local access to printing automation.
Hunter continues, "One of the biggest obstacles we've had to navigate since launching ROQ.US at the start of 2020 was having limited accessibility for current and potential partners to learn about what ROQ offers in person. Through our new alliance with Grimco, we're grateful to officially have that obstacle behind us, so you can quickly become familiar with the game-changing printing automation that gets and keeps you at the top of the game at any of their locations across the country."