News
GRAPHICS PRO to Debut Podcast Series May 12

GRAPHICS PRO podcast
GRAPHICS PRO magazine announces the launch of its new podcast series, The GRAPHICS PRO Files. Debuting Tuesday, May 12, the series covers an array of subjects and segments in the graphics industry, including apparel decorating, awards and customization, signage, and printing. Episodes are planned for the second and fourth Tuesday of each month.
The first episode is sponsored by THE NBM SHOW Breakaway Sessions, an online event for the graphics market.
Hosted by National Business Media journalist and multimedia content manager David MacNeal, each episode helps navigate the ever-evolving landscape of the graphics industry, learning from its most successful influencers.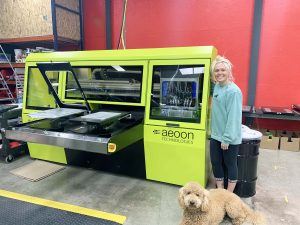 The first episode explores how the COVID-19 pandemic is affecting shop owners, exploring the short- and long-term effects on business and the graphics market, with special guest Ashley Kirchner of Illinois-based Print Crazee. Kirchner will also provide insight into Print Crazee's product diversification to serve a broader market.
"We're really excited to kick this thing off," says MacNeal. "The pandemic has rattled the industry as we adjust to the aftermath. How businesses change with the times is going to vary in creative and inspiring ways, so it's an honor to get the latest tips, tricks, and business advice from the professionals."