News
Graphic Finishing Partners Introduces Interactive Virtual Showroom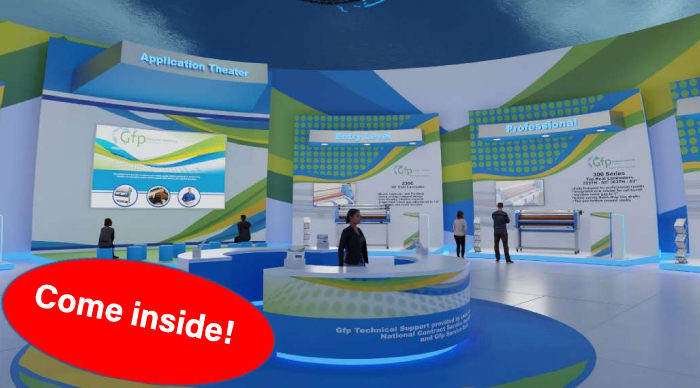 (Image courtesy Gfp)
With large sign and print finishing events on hold, and quarantine limiting many face-to-face meetings, Graphic Finishing Partners LLC (Gfp) launches a virtual showroom for print providers seeking demonstrations of the latest wide-format lamination equipment and supplies.
"Gfp is working with our dealers to keep everyone safe during this difficult time. This showroom gives our dealers and print providers unlimited access to detailed visual demonstrations, product information, and application training," says Rob Acker, Gfp general manager.
The showroom features the following:
Laminator displays: Each model features a demo video, 360° rotation of images in 3D animation, and downloads of product information.
Application theater: Application videos on subjects including roll-to-roll lamination, mounting printed images on boards, and how to use the latest linerless film.
Wide-format supplies: Provides an overview of products with related datasheets.
Service department: Features videos on each machine from installation, assembly, operation, and training, to tips and tricks for greater efficiency. Visitors can also contact the service department to request assistance or download operating and service manuals.
Connect to the virtual showroom from the company's website at www.gfpartnersllc.com.