News
Graphic Arts Advisors Announces the Acquisition of PCI Creative Group by Grossman Marketing Group
Representing PCI in the transaction was Graphic Arts Advisors, an M&A advisory and consulting firm for the printing and graphic communications industries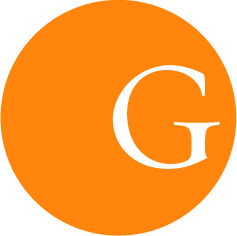 Print management and brand marketing company Grossman Marketing Group of Somerville, Massachusetts, announces the acquisition of PCI Creative Group, a cross-media marketing firm based in Stamford, Connecticut.
Representing PCI in the transaction was Graphic Arts Advisors LLC (GAA) of Mountain Lakes, New Jersey, an M&A advisory and consulting firm focused on the printing, packaging, mailing, marketing production services, and related graphic communications industries. GAA managing director Mitch Evans served as lead advisor on the engagement.
"This was a perfect acquisition for Grossman Marketing," adds GAA's Evans. "Our client, PCI, was a smaller version of their company with a roster of longstanding and loyal clients and will fit in perfectly with Grossman's culture."
According to GAA, the two companies had several similar services and offerings that will now collectively provide customers access to an expanded service portfolio.
Grossman Marketing Group is a 111-year-old, fourth-generation family-owned company specializing in branded merchandise, commercial printing, direct mail and marketing services, and eCommerce solutions for ordering and distributing marketing materials. PCI Creative Group provides marketing services, including content creation, graphic design and production of marketing materials, and the execution of digital and social media marketing programs.
Negotiations for the transaction took place during lockdown brought on by the COVID-19 pandemic, and the owners from both firms only met virtually.
"Meeting via Zoom rather than face to face was a challenge," recalls David Grossman, who, with his brother Ben Grossman, serves as co-president of Grossman Marketing Group. "However, with all parties asking the right questions and the guidance of GAA, we were able to see the synergies between the two firms and determine this was the right move for us and our customers."
Anne Chiapetta, principal at PCI Creative, states, "Company leaders at PCI Creative felt it was time to take a less active role in day-to-day operations and were looking for a great partner to which to pass the torch. Grossman was it."
PCI's work product has transitioned to Grossman, which is retaining all of PCI's employees, who will work remotely. To help facilitate the transition, Grossman Marketing has hired two PCI partners who will remain with the company for up to six months.
"GAA was instrumental in bringing this transaction to a successful conclusion," says David Grossman. "They helped us craft a purchasing strategy and an offer that helped protect our interests while also helping the sellers achieve their goals and aspirations. GAA's knowledge of the printing and graphic communications industry, and their experience of the ins-and-outs of M&A was invaluable."
The purchase of PCI is Grossman Marketing's ninth in 11 years, allowing the organization to offer services ranging from event materials, banners, and signs to branded merchandise and commercial printing.