News
FDC Graphic Films Introduces Improved Customer Care Center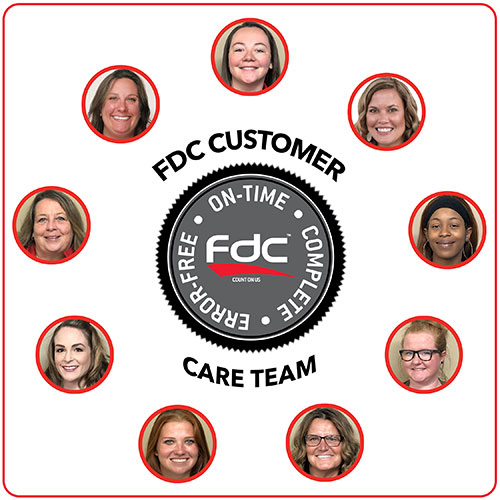 FDC Graphics Customer Care Agents (Image courtesy FDC Graphics)
FDC Graphic Films Inc. invests in technology to provide streamlined customer care communications, including changes in terminology.
The company's customer care center, formerly called customer service, better represents the company's five core values—integrity, kindness, resiliency, engagement, and success.
Customer care agents (CCAs), formerly called customer service representatives, are dedicated to bringing care to their distributors, with help from their customer care manager, previously named customer service manager.
In addition to the new terminology, there will only be minor changes to FDC's email and chat interface.
"We believe this will present a seamless transition welcomed by all," says Renée Thibodeaux, FDC vice president of sales and customer care.
The more unified customer care platform includes:
Communication flexibility with live chat messaging and voice options
Increased speed of real-time support
Personalized engagement with CCAs via technology identification
Enhanced support through increased product knowledge training
Improved online forms for orders and custom quotes
Assistance with an FDC Sign Portal Tutorial tool
"I am so pleased to utilize this enhanced communication platform for engaging with our customers on a more efficient basis," adds Thibodeaux. "FDC's customer care agents will have a more integrated tool to communicate with our distributors through all inbound and outbound touchpoints: phone, email, and chat."