News
FDC Graphic Films Inc. Recognizes Employees with Ambassador Awards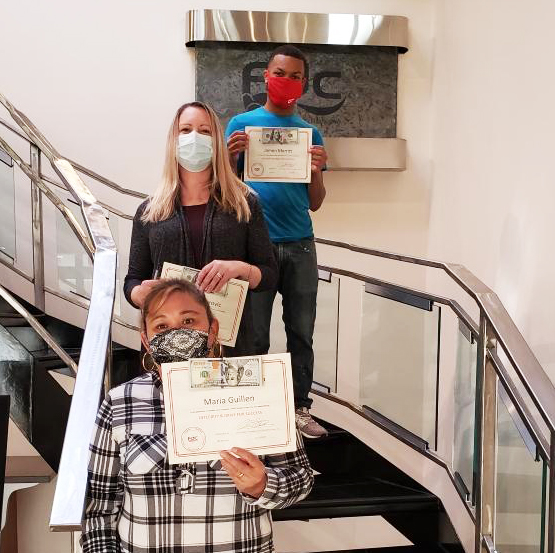 South Bend, Indiana-based graphic films supplier FDC Graphic Films Inc. recognizes four employees as "core values ambassadors" in the third quarter of 2020 for exemplifying one or more of the company's five core values.
FDC's core values include integrity, kindness, resiliency, engagement, and drive for success.
"It is gratifying to see how this team cares. Often, taking a minute to help or encourage our work family members gets lost in our busy go-go environment," says Chris Stoler, FDC president. "At FDC, our team goes that extra mile in so many little ways. We believe this is what makes FDC a great place. I want to thank all of our nominees for their heart and how they live out FDC's core values."
Biljana "Bili" Biberovic, a production scheduler, is recognized for her drive for success.
Maria "Patti" Guillen, a craft production associate, is recognized for her integrity and drive for success.
Jason Harmon, an east regional sales territory manager, is recognized for his engagement and drive for success.
Jamon Merritt, a material handler, is recognized for his resiliency and drive for success.
Each employee received an FDC Core Values Ambassador award certificate signed by Stoler from its work-life team.
FDC Graphic Films offers various supplies to the sign-making industry, including sign vinyl films, digital media, overlaminates, banners, and heat transfer films.