News
FDC Graphic Films Expands Reno Warehouse
The expansion allows for a 30% increase in shipping capabilities to West Coast suppliers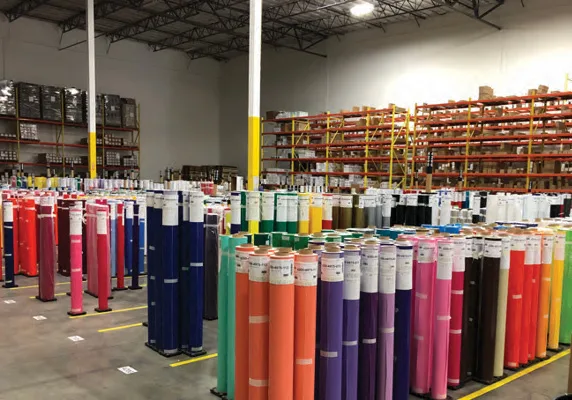 An area of the current 20,000-square-foot FDC Reno warehouse before the 6,000-square-foot expansion. (Image courtesy FDC)
FDC Graphic Films announces the expansion of its Reno, Nevada, warehouse facility.
According to the company, the expansion will be able to increase the company's shipping capabilities of graphic film products to West Coast suppliers by 30%.
Purchasing an available suite next door will add 6,000 square feet to the current 20,000-square-foot facility.
"Over the last six years, I have watched as our small West Coast operation expanded and maxed out the current space," says Scott Fibelstad, FDC Reno warehouse manager. "The additional space and product offerings will help us continue to grow in an ever-changing marketplace."
Starting in June, just two months after celebrating the company's 35th anniversary, FDC will have the increased shipping capabilities ready to begin.
"This is a valuable opportunity to serve our customers the best way possible by providing abundantly more choices of in-stock products," states Judy Eck, CEO of FDC. "All while continuing to offer no minimum order requirements."