News
Esko Hosts Packaging Trends Webinar
Tune in Feb. 16 at 9 a.m. ET to learn recent market trends and industry best practices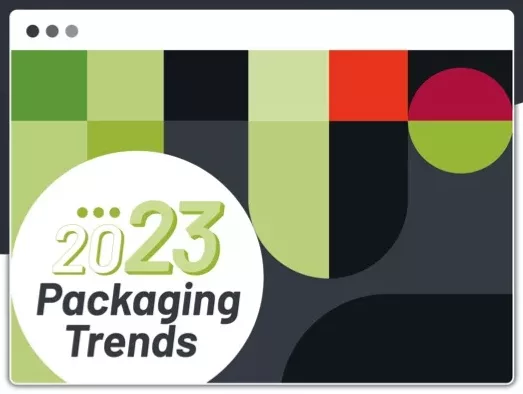 (Image courtesy Esko)
Esko announces a webinar titled "2023 Packaging Trends Talk" on Feb. 16 at 9 a.m. ET.
The webinar will feature insights from the company's most recent e-book, "2023 Packaging Trends," and include industry experts' discussions on recent market trends and new industry best practices. In addition, attendees will learn the challenges and bottlenecks associated with managing packaging megatrends, including sustainability and digitization.
The webinar will feature Gino Van Ossel, marketing professor from the Vlerick School of Business (Belgium), and Torsten Ilse, global graphics director for Mars, sharing exclusive information about what brands and suppliers can expect in 2023 and beyond.
"Every year, the packaging trends e-book prepares brands and suppliers for new market trends and challenges. The content we provide helps them not only adapt to the new landscape but thrive in it," says Matthew Haws, chief marketing officer of Esko.
"We are amid transformational change," he adds. "Sustainability and digitalization will fundamentally alter how the industry operates. It is therefore now imperative that companies invest in technology that enables them to boost efficiency, reduce costs, minimize the risk of packaging errors, and improve their overall productivity. Participants will be empowered to embrace opportunities for advancing environmental sustainability, maximizing the use of technology, streamlining supply chain operations, and incorporating trending packaging design practices."
Register here.