News
Esko Announces EskoWorld 2024
Registration is now open as the event returns to Texas in June of 2024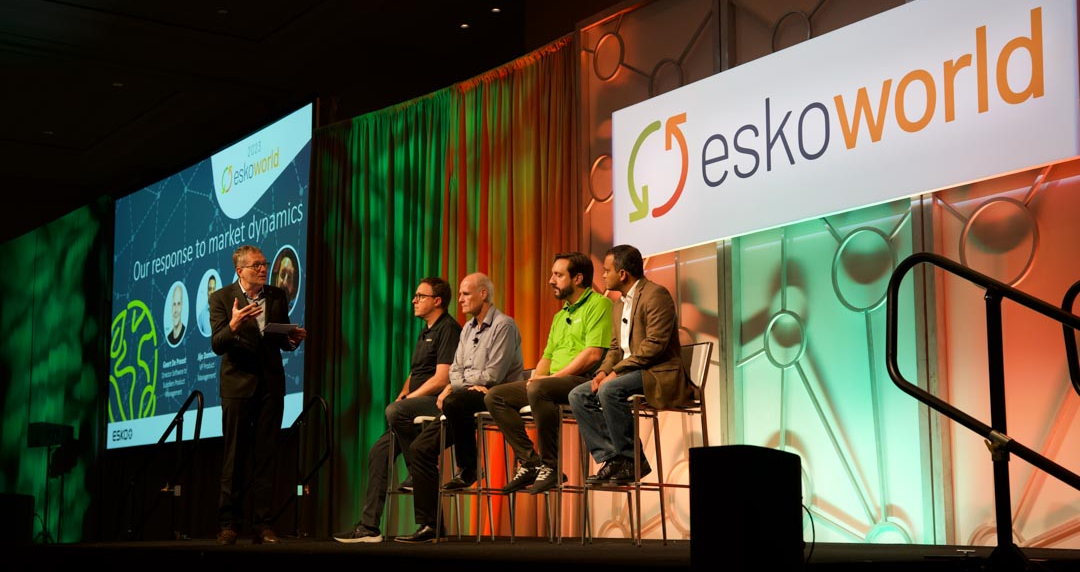 (Image: www.eskoworld.com)
Esko, a supplier of software and solutions hardware for packaging and print processes, announces that registration for its 33rd annual technology showcase, EskoWorld, is now open.
EskoWorld 2024 will take place from June 25-27, 2024, at the Gaylord Resort & Convention Center in Grapevine, Texas.
"We are thrilled to be returning to Texas for the 33rd EskoWorld, a technology-focused event for packaging professionals," says Bob Miller, Esko North America general manager. "Over the course of the three days, our experts will deliver a comprehensive program of inspirational talks, networking, and training sessions to support our customers on their journey to automate, connect, and accelerate their processes. Attendees will discover new ways to boost operational efficiency, reduce waste, and increase print quality as they continue their own digital transformation journeys."
The event will also provide a platform for the company to showcase its latest innovations and new product development road maps.
"With more than 500 professionals from both suppliers and brand owners coming together, attendees will enhance their knowledge with an exciting and informative series of discussions, presentations, and previews," adds Miller. "With the packaging and label industries continuing to grow in spite of global challenges, we will arm our customers with the knowledge, skills, and insights they need to truly help their businesses rise to the challenges they face today, and prepare for those on the horizon.
More than 150 sessions, demonstrations, and workshops are currently being lined up for EskoWorld 2024, with the full agenda set to be published early in 2024.
Find more information and register to attend here.