News
Equipment Zone Announces June Webinars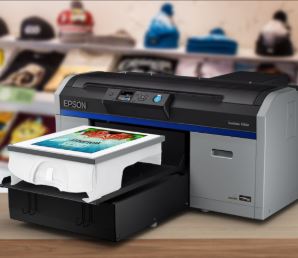 Equipment Zone, a source for direct-to-garment and wide-format printers, announces three webinars for June.
On Tuesday, June 9, at 1 p.m. ET, the company hosts The DTG Professional Development Series. In the session, the EZ team is joined by InkSoft's co-founder JP Hunt to discuss e-commerce topics like how apparel decorators can tap into online sales successfully. Hunt will also talk about how businesses can generate revenue for themselves, as well as their communities through online fundraising programs. Register here.
Next on the lineup is Photoshop Training for DTG Printers – Session 1, happening Thursday, June 11, at 1 p.m. ET. For this session, Photoshop expert Dane Clement covers how to properly set up a file, change a full-color image into a grayscale image, and select an area to use as an accent color, specifically for digital output on a DTG printer. Register here.
Photoshop Training for DTG Printers – Session 2 takes place on Thursday, June 18, at 1 p.m. ET. In this session, geared toward shops with DTG and dye-sublimation printers, Clement will walk through how to edit and remove objects from images, including how to remove artwork from a flattened background, how to remove objects from a photo, and paste an image inside an object. Register here.