News
Electric Vehicle Company Canoo Celebrates Artists Through Wraps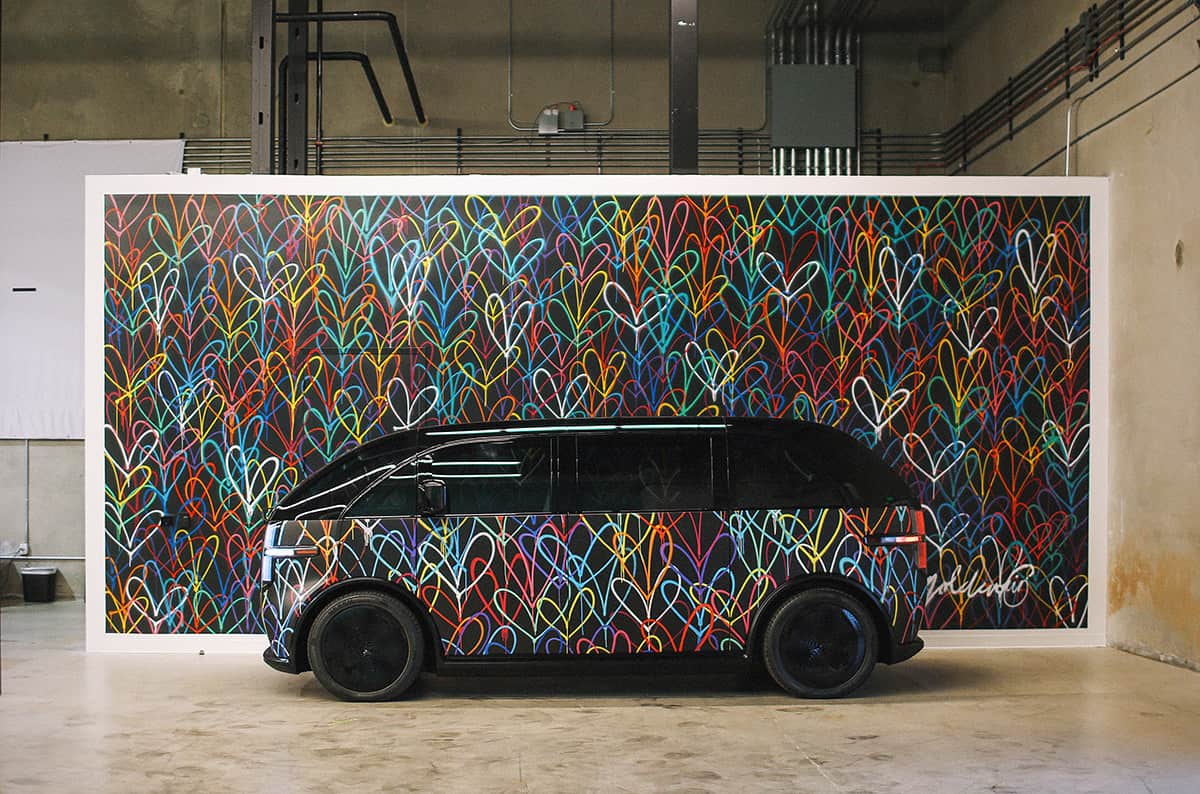 (Image courtesy Canoo)
Canoo, a company developing electric vehicles (EV), launches its Canoo Canvas Series with a debut piece created by James Goldcrown, popularly known as JGoldcrown. The series, which kicks-off in Los Angeles, California, at Canoo's headquarters, will move across the country to collaborate with various artists over the coming months.
To mark this initiative's launch, JGoldcrown created a custom mural in his signature "bleeding hearts" design, and the Canoo transposed his art onto its first vehicle by way of a custom-designed vinyl wrap.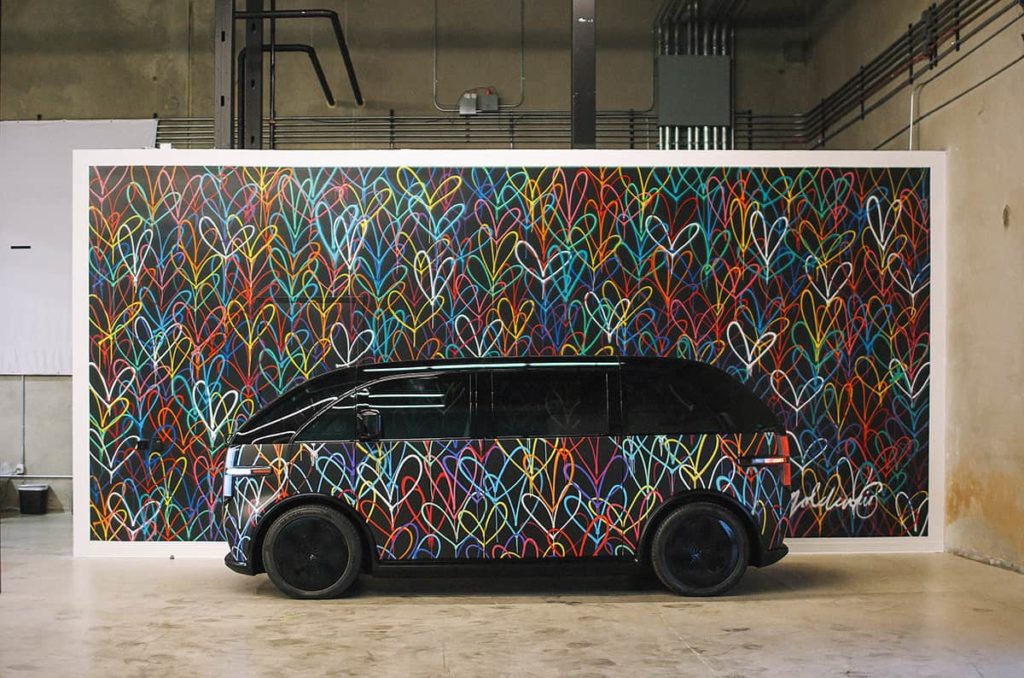 "We have always envisioned our minimalistic design as a blank canvas, and we developed the Canoo Canvas Series to celebrate and support artists across the country by inviting them to demonstrate the expressive potential that our electric vehicles offer," says Richard Kim, head of design at Canoo. "We started with iconic Los Angeles artist James Goldcrown to pay tribute to our hometown, and we will include additional artists from across the country who represent a diversity of American perspectives."
London-born artist JGoldcrown is internationally renowned for his signature murals featuring dripping or "bleeding" painted hearts layered over one another in different colors. He's been commissioned to commemorate the 50th Anniversary of the Stonewall Uprising in New York and recently paid tribute to basketball star Kobe Bryant in Los Angeles. JGoldcrown calls the trademark heart design universal—something understood worldwide without explanation—that sends an uplifting message of positivity and community in every continent.
"When I first saw the Canoo vehicle, I thought it was the perfect blank canvas. I loved everything they were doing with all the unique wraps," says Goldcrown.
As part of the collaboration with Canoo, Goldcrown visited its 90,000-square-foot headquarters in Torrance, California, where he painted his mural on a large feature wall.
The Canoo Canvas Series highlights the company's wrapping strategy and range of possibilities. It also plans to offer customized vinyl wraps, allowing customers to add their own personal touch. The company designs the wraps to be easily removed or replaced as desired.