News
Drytac Releases Guides Covering Essential Aspects of Floor Graphics
The free guides help ensure floor graphics are safe and legal in public spaces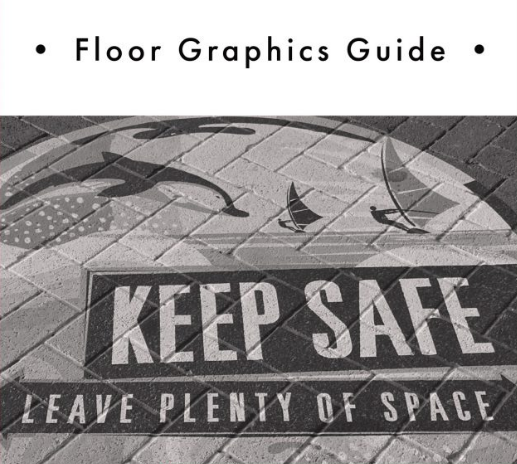 (Image: www.drytac.com/floorgraphicguide)
Drytac, a manufacturer of floor graphics media, releases several overview guides covering the essential aspects of floor graphic projects, such as safety obligations and insurance in retail, construction and housing, stadiums, and schools and universities.
The use of floor graphics accelerated at an unprecedented rate in 2020, owing to the need for social distancing and directional signage. With that, Drytac has focused on safety, which is a chief concern of any organization using floor graphics for public use.
The new guides provide a general overview of floor media, including locations and surfaces, types of graphic solutions, and relevant Drytac products. An FAQ section explains slip ratings and certifications and the tests to achieve them, with advice on maintaining graphics to avoid slips and trips. It also covers the legal responsibilities of the supplier, installer, and customer.
These legal responsibilities are based on testing and retesting of all Drytac products. Every batch undergoes in-house QC testing to ensure it achieves the British Standard BS 7976-2/European Standard EN 13036-4/North American Standard ASTM-E303 for slip resistance.
"At Drytac, safety is our priority," says Shaun Holdom, global product manager, Drytac. "Slip ratings are not based on a one-off test sample done in a lab years ago, but on the results of the strictest assessment available, on every single batch."
The overview guides are available to download for free at www.drytac.com/floorgraphicguide.