News
Design'N'Buy Partners with Chile-Based bLogik
The bLogik partnership gives the South American region a needed boost where change is happening in the print industry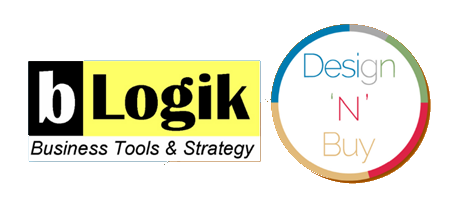 Web-to-print solutions provider Design'N'Buy announces a partnership with Chile-based bLogik, a company specializing in technologies and processes for delivering custom documentation and solutions that optimize productivity for printers.
While this marks a big business move for Design'N'Buy, this is not the company's first time expanding in South America. The web-to-print solutions provider successfully ventured into Colombia and Ecuador in September 2020. The new bLogik partnership gives the region a needed boost where change is happening in the print industry.
"We are ecstatic to work with the incredible team at bLogik as it gives us a wonderful opportunity to offer our web-to-print solutions to their customers who are looking for easy-to-operate web2print storefronts to place print orders," says Nidhi Agarwal, co-founder/CEO, Design'N'Buy.
Talking about the partnership, bLogik's general manager Jaime Ramírez Paredes says, "Design'N'Buy's platform has robust capabilities that make it a powerful tool for printers to succeed in the merchandising products area, a growing industry in the South American region. Joining hands with them not only opens new growth opportunities for us but also helps us offer new and powerful solutions to our customers."
bLogik brings expertise in various areas, including customer communications management (CCM), digital marketing, web-to-print, and other critical technologies devoted to omnichannel communications. In addition, it excels in cross-media communications such as personalized sites, print marketing, and email, according to Design'N'Buy.
The news follows Design'N'Buy's recent partnership with Ricoh Russia, Ltd.