News
Delta Apparel Enters Partnership with Technology Company Autoscale.ai
The DTG2Go and Autoscale.ai alliance brings the two businesses together to provide a solution to customers, from design to fulfillment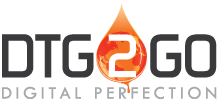 Delta Apparel Inc., a provider of activewear and lifestyle apparel products, announces a strategic partnership with Dallas-based Autoscale.ai to integrate its technology that automates product design, marketplace listings, and advertising management for online retail.
DTG2Go, a Delta Apparel subsidiary and direct-to-garment printing and fulfillment provider, uses automated factory processes and its proprietary software to deliver on-demand, digitally printed apparel direct to consumers on behalf of its customers. The alliance between DTG2Go and Autoscale.ai brings the two technology-minded businesses together to provide a solution to customers, from design to fulfillment.
Through this partnership, the Autoscale.ai technology will integrate with DTG2Go to offer its customers a solution for selling on-demand decorated apparel utilizing Autoscale's automated workflow for design creation, art and licensing management, and ad-spending for online revenue. More specifically, Autoscale.ai enables one single design to be instantly transformed into hundreds of variations for broader consumer appeal. The patent-pending software then optimizes the product descriptions and lists those products virtually across multiple online marketplaces.
Deborah H. Merrill, president of the Delta Group, comments, "As the on-demand model has grown, we consistently hear from our customers about the time and effort it takes to get their graphics online and available to consumers. While DTG2Go's on-demand supply chain takes care of everything once the consumer buys the product, we wanted to expand our solution to give customers the tools to quickly and efficiently bring more graphic designs to the on-demand model. Autoscale is the automation software that does exactly that, bringing products to market faster with fewer resources. We believe that combining DTG2Go's on-demand supply chain with Autoscale's design automation technology will further revolutionize the apparel retail marketplace."
Autoscale.ai founder and CEO TK Stohlman adds, "The events of the past year have accelerated consumers' e-commerce habits, and the timing is right for Delta and Autoscale to expand on what to date was exclusively a digital printing relationship."
"We see Delta as a leading provider of activewear apparel with strong relationships across the wholesale and retail apparel marketplace. Recognizing DTG2Go as the industry leader in on-demand printing, we are proud to be partnering with them," Stohlman continues. "Autoscale has built patent-pending technology that automates the entire product design, marketplace listing, and advertising management process, and we couldn't be more excited to deploy our technology exclusively with DTG2Go and its partners."